Hello traders, today we will talk about Elliot wave analysis on US Dollar compared to stocks, specifically US dollar Index in correlation with SP500.
The US markets are closed today due to Memorial day, so we expect thin trading conditions and slow price action. Trading should return to normal tomorrow when risk-on may resume following a sharp bounce last week and a positive close on Friday in the SP500.
It was a nice bullish close which can produce more upside this week as China is ready to go back to normal. "Unreasonable" curbs on businesses will be removed from Jun. 1 as it looks to lift its COVID-19 lockdown, while Beijing reopened parts of its public transport as well. Some malls and other venues as infections stabilized.
This is positive for global markets, gold, and also for Aussie. The USD is looking for bigger decline, while stocks are turning back in risk-on mode as we see strong recovery from important support. From an Elliott wave perspective, we see five waves down on DXY, so more USD weakness can be seen, but ideally, after a corrective rally back to 102.45-103.25 area.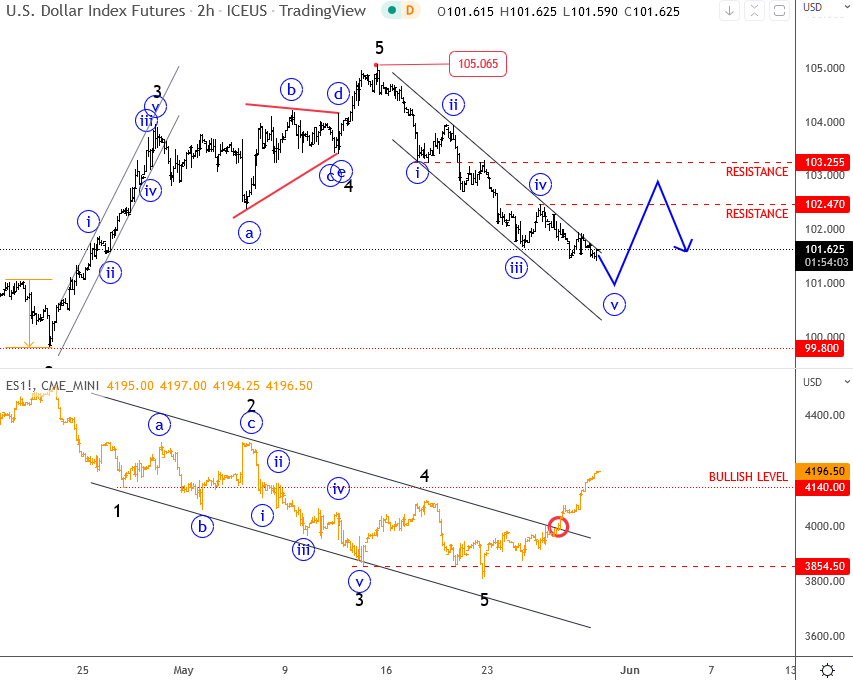 In Elliott waves, we always have to expect further weakness after a five-wave decline, but after corrective pullbacks. A Five-wave movement is an impulse within first leg A or 1. It's followed by a three-wave correction in second leg B/2. And later it can extend its move within thrid leg C or 3.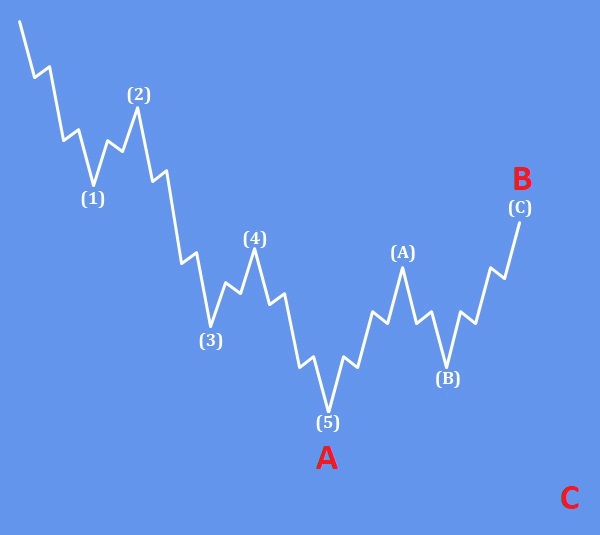 Happy trading!
Are you interested in Crypto analysis? Check our latest Bitcoin update HERE