The Kiwi and Dow Jones are making a corrective A-B-C pullback within uptrend from Elliott wave perspective.
The Kiwi (NZDUSD) and Dow Jones (DJIA) are in tight positive correlation and after recent sharp and impulsive rally, we can see them slowing down within an (A)-(B)-(C) correction before a bullish resumption.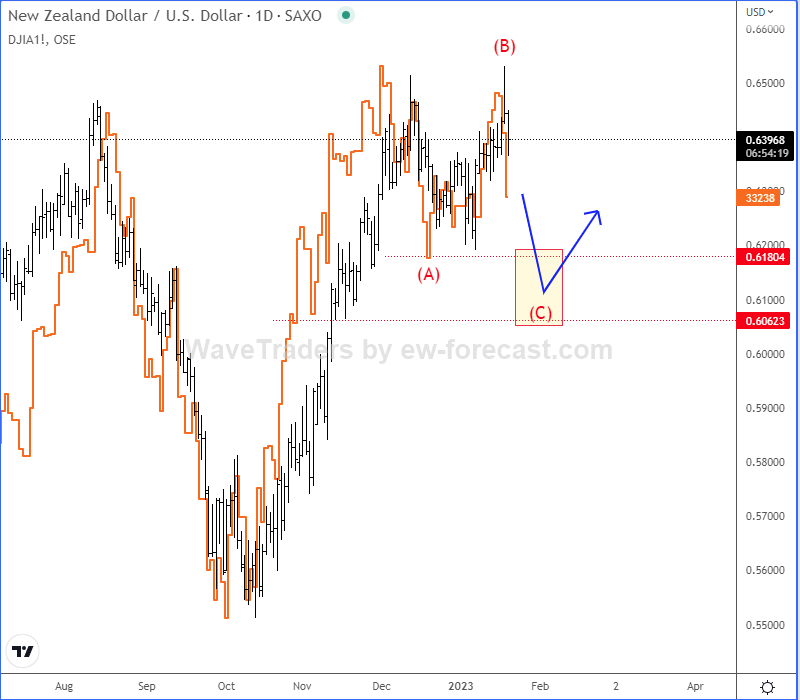 If we take a look at the Kiwi (NZDUSD), we can see strong and impulsive five-wave recovery away from the lows, which indicates for a bullish reversal, but ideally after current (A)-(B)-(C) irregular/expanded flat correction that can retest 0.61 – 0.60 support zone before a continuation higher.
At the same time we see similar structure on Dow Jones (DJIA), the only difference is that Dow Jones is trading in an A-B-C zig-zag correction that can retest the trendline connected from the highs as a support around 33k-31k area before the uptrend resumes.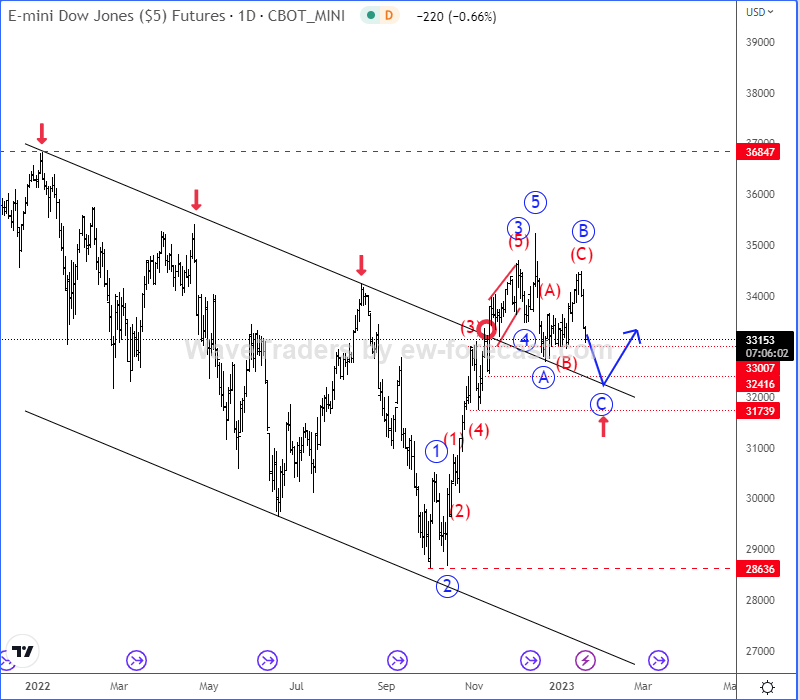 Well, if we are on the right path, then current risk-off sentiment may not last for a long some, so as soon as the Kiwi and Dow Jones reach their supports, this is when we can expect risk-on sentiment back in play.
Happy trading and all the best in 2023!
SP500 may start outperforming DAX. Check our chart HERE