Hello traders and investors, stocks outperforming gold again and today we want to share interesting charts regarding stocks, in which we see pretty interesting development in gold price. We can actually see some serious bullish reversal in the SP500 against GOLD ratio chart.
Looking at the SPY/GDX (SP500 ETF against Gold miners ETF) monthly ratio chart, we can see it breaking above the upper triangle line, which confirms a bullish resumption after a completed bullish triangle pattern.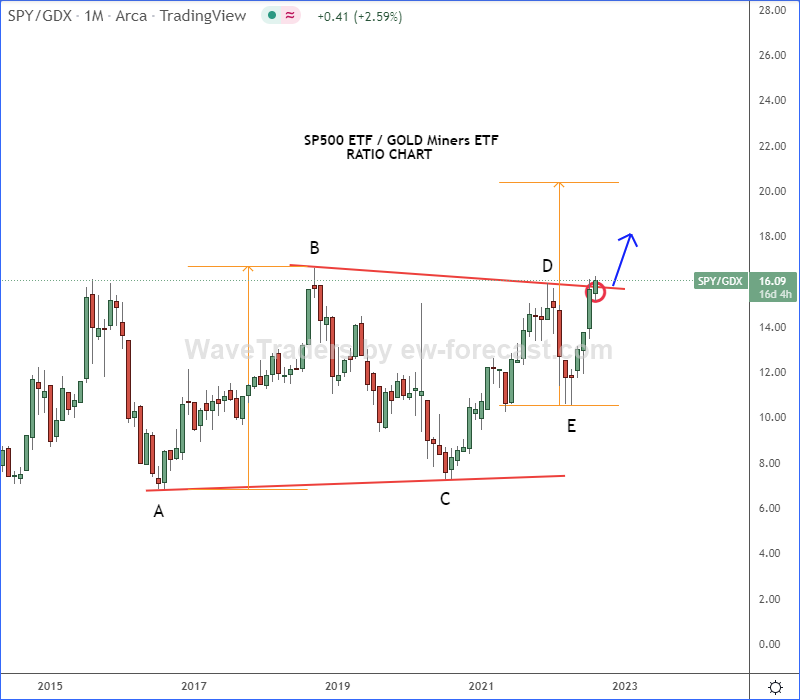 If we also take a look on SPX/GOLD (SP500 against GOLD) daily ratio chart, we can see a nice breakout out of a downward channel after a completed complex W-X-Y correction that clearly suggests a bullish continuation.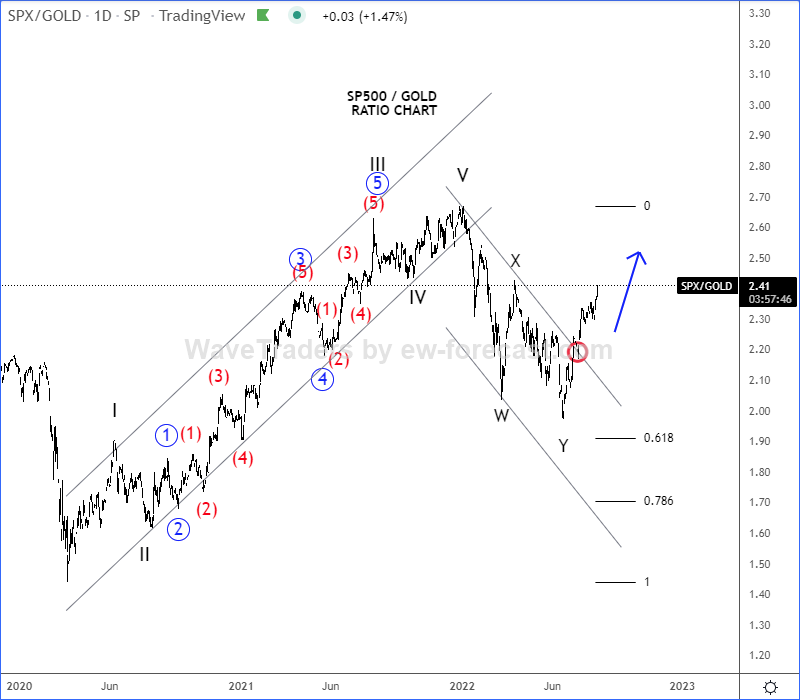 Well, if we respect the patterns, wave structures and price action, then we can easily say that stocks are outperforming gold. If we also consider strong support on gold, then seems like stocks are back to bullish mode.
Happy trading and investing!
Cryptocurrencies are stabilizing. Check also our latest ALTcoin HERE