NYSE FANG+ Index Is In A Five-Wave Bullish Impulse, as we see it trading strongly up from technical and Elliott wave perspective.
NYSE FANG+ Index, which consists of Facebook(Meta), Amazon, Apple, Netflix, Google, Microsoft, Tesla, Nvidia, AMD and Snowflake, we see it still in strong bullish trend with room for more gains within a projected five-wave cycle. Currently we can see it slowing down within subwave »iv« correction that can find the support around 7500 – 7400 area before the uptrend for wave »v« of 3 resumes.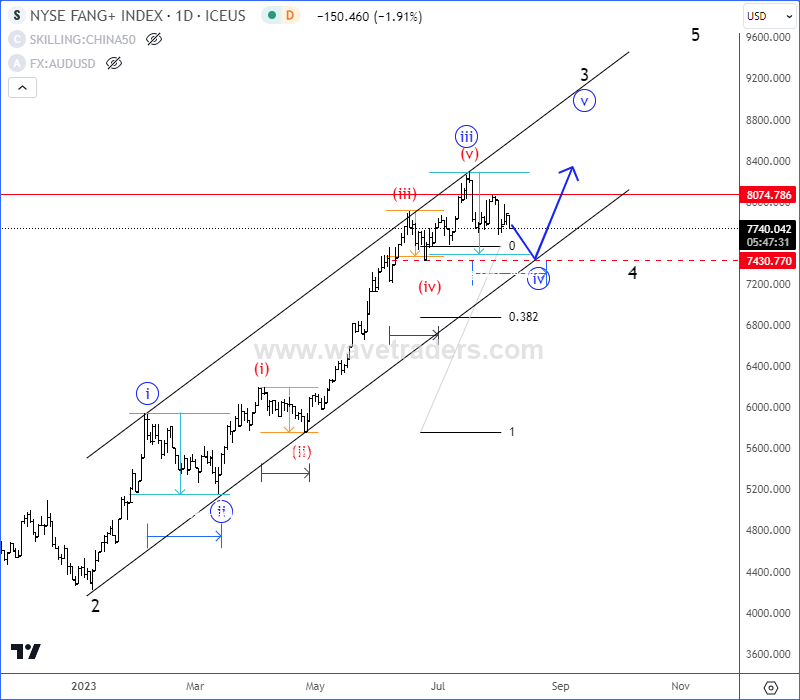 The figure below shows what a wave three (third wave) extension looks like in a bull market. An extension is an unusually long impulse wave with exaggerated subwaves, according to Frost and Prechter. Many impulses contain only one extension in their actionary subwaves. That is, only one of the waves one, three, or five, will be extended. When an extension occurs, it will likely occur during wave three. The subwaves within an extension have nearly the same duration and amplitude as the ones in the rest of the wave. That means if wave three is extended, then the subwaves in wave three will resemble the subwaves in waves one and five.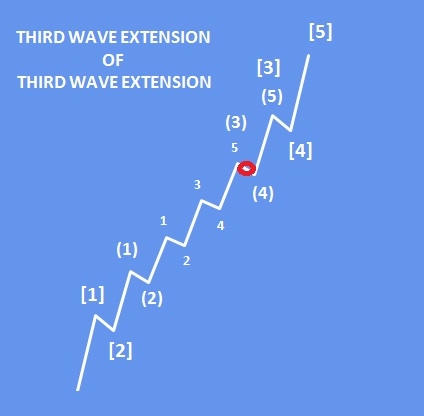 Become a member
Get daily Elliott Wave updates for some major Digital currencies, FIAT currency markets, major stock indexes, gold, silver, crude etc. or apply for unlimited access to the Elliot Wave educational videos.