The IPO sector on the London Stock Exchange has been extremely poor this year, with the weak economic outlook, high-interest rate environment, and deteriorating business climate undermining the attractiveness of the UK market. Since the beginning of the year, just 40 companies have entered London's primary and alternative markets.
London's weak performance, according to CNBC, may be explained by the country's political instability, chaos in the government bond market, predictions of a deep and long recession, and the ongoing back-and-forth on Brexit issues.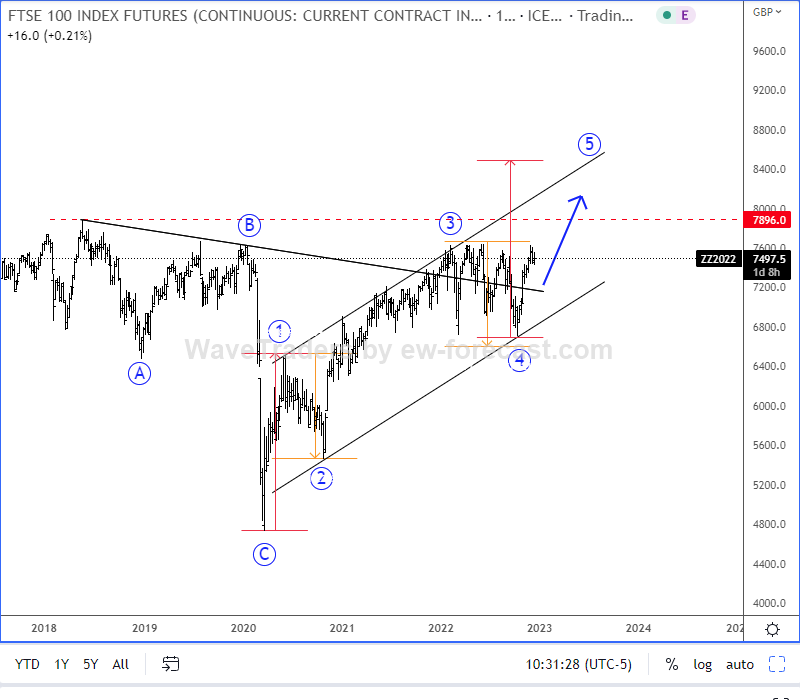 From the aspect of Elliot Wave Theory, let's analyze the UK100. UK100 a.k.a. FTSE100 a.k.a Footsie is trading in a five-wave bullish impulse on the weekly basis and it's eyeing all-time highs for the 5th wave after recent wave 4 corrective consolidation. Technically speaking we see room up to 8500 area before we will see a higher degree corrective slow down.
Interested in Forex? Aussie has five waves up from the lows. Turning bullish? Check our chart HERE