Welcome to a new trading week which I am sure should be very interesting after SVB collapse which can be the main reason why FED may not go for 50bp increase, so it can stay with 25bp. Some would think that this will send the stock market higher, but not during the financial and uncertain times. Keep in mind that both, stocks and yields are coming down, and USD is NOT a safe-haven at this point as shown on the chart below. We see much more interesting price action on the Japanese yen and even metals.
So this week can be very tricky, but even more challenging for the FED if suddenly inflation in US will come again higher, then FED will be trapped between "needed hikes" to bring inflation lower and "bank-financial crisis".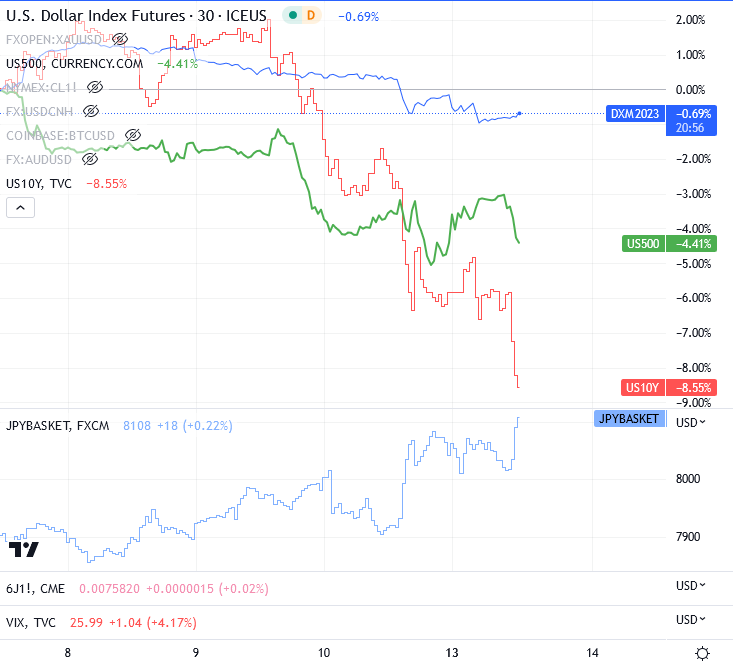 However, if inflation will come down, then 50bp is almost certainly out of the table. Well, some even think that they may not be a rate hike at all if CPI will be in favour of the fed.
From an Elliott wave perspective, we see USDJPY in a new impulse lower, so more weakness can come after next A-B-C rally.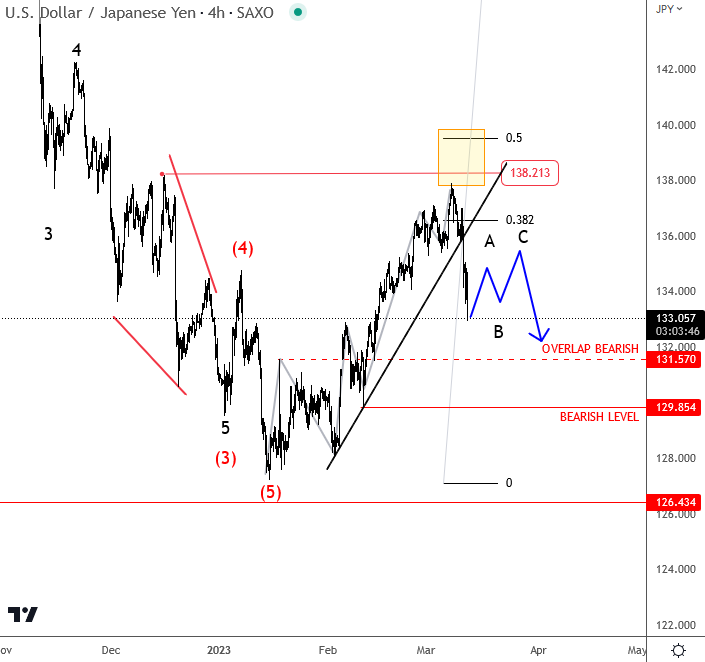 If you are interested in detailed view, you can join us in live webinar today on March 13th at 14:00GMT
DJIA Is Nearing Support. Check free chart HERE