Fantom Is In A Bullish Resumption As Expected from technical point of view and by Elliott wave theory.
Fantom with ticker FTMUSD bounced perfectly as expected after we mentioned and highlighted final wave 5 of (C) of B/2 on September 26th.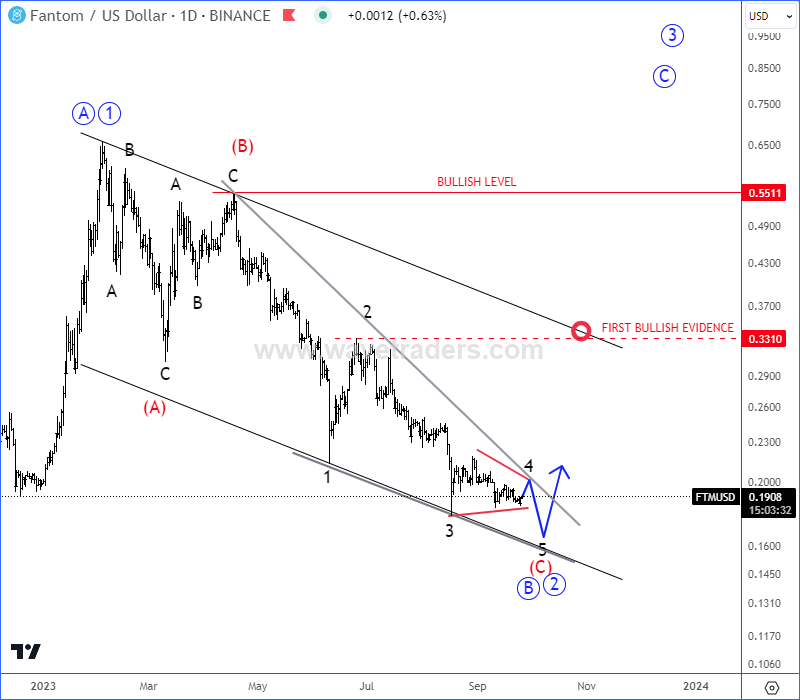 As you can see, it's now sharply and impulsively up back above channel resistance line and 0.33 first bullish evidence level, which is an indication that higher degree wave C/3 is in progress now, especially if breaks back above 0.55 bullish confirmation level. So, more upside is in view, just be aware of short-term corrective pullbacks.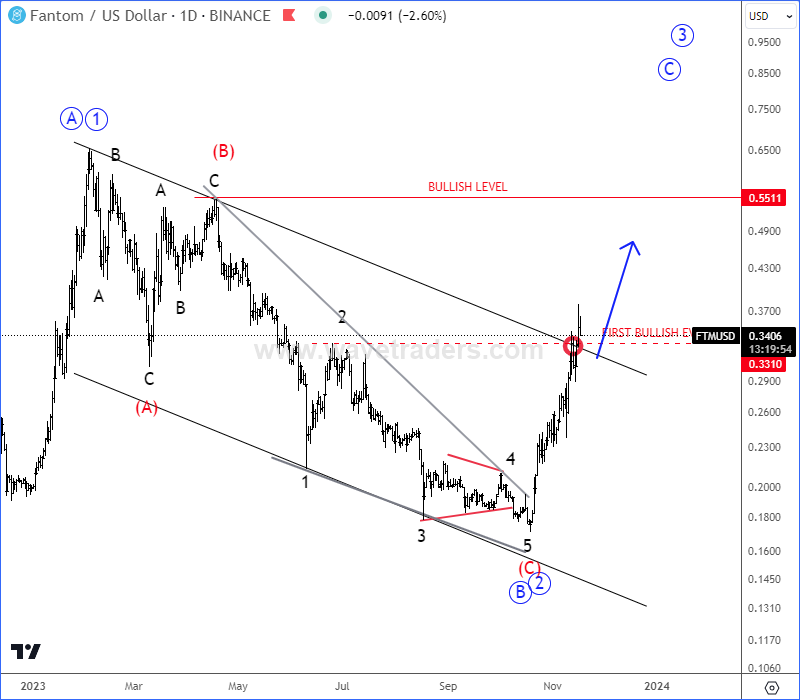 Become a member
Get daily Elliott Wave updates for some major Digital currencies, FIAT currency markets, major stock indexes, gold, silver, crude etc. or apply for unlimited access to the Elliot Wave educational videos.
Crude Oil Is Approaching Strong Support. Check our free chart HERE.