EURJPY hits new highs of the last 10 years or so, with the price acting impulsive here, but impulse can be coming to an end as we think that wave (IV) running triangle can be completed and wave (V) in progress. But there is room up to around 162-164, to complete the higher degree sequence, so a major reversal in the trend can occur later this year, or in 2024.
Also, the Bank of Japan's enduring policy stance has been a cornerstone of market stability, but the tides may be turning. Speculation around a change in the Bank's Yield Curve Control is mounting, which could signal a realignment of market positions. Given the extreme positioning against the JPY, investors and large speculators may adjust their bets come 2024.
Moreover, the Eurozone's economic outlook, when juxtaposed with other regions, paints a grim picture, setting the stage for a pronounced shift in EUR/JPY. The Elliott Wave principle forecasts a natural ebb after every impulsive wave, suggesting a forthcoming deceleration. If the pattern holds true, we can expect a major corrective A-B-C movement, potentially driving the EURJPY price lower in the coming year.
JPY COT
*source barchart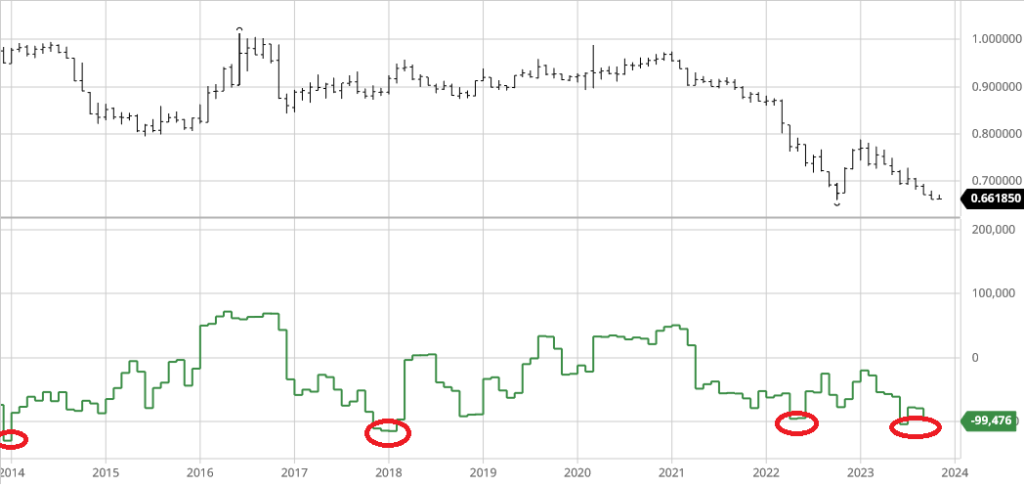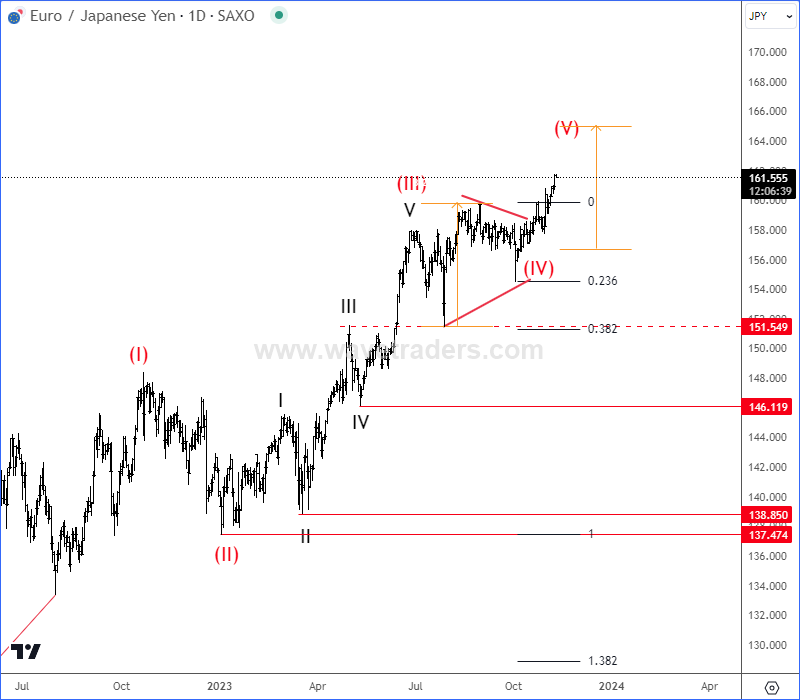 The basic Elliott wave pattern is a five-wave movement, followed by a contra-trend three-wave pullback. So, after every five waves we should be aware of a slowdown within a three-wave A-B-C correction. So if we respect the Elliott wave pattern, then big A-B-C reversal can pull price of EURJPY lower in 2024.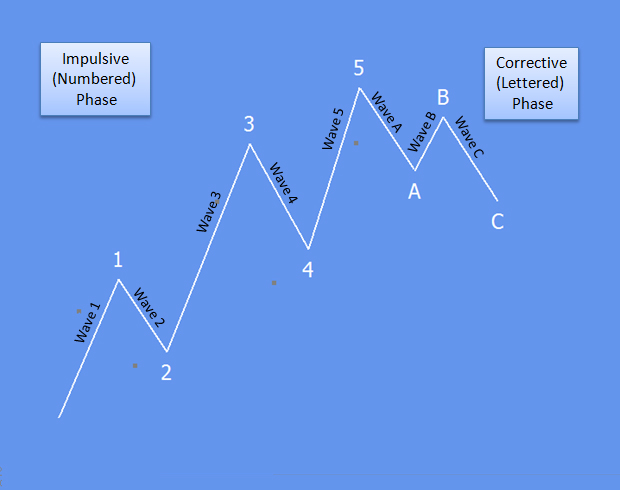 Become a member
Get daily Elliott Wave updates for some major Digital currencies, FIAT currency markets, major stock indexes, gold, silver, crude etc. or apply for unlimited access to the Elliot Wave educational videos.
Tesla In A Bullish Triangle Pattern?! Check our free chart HERE.