Despite recent slow down on TESLA due to an earnings miss, we still see limited weakness for wave C of a three-wave A-B-C corrective drop. It can be actually a higher degree wave (C) support of a larger bullish triangle pattern. An (A)-(B)-(C)-(D)-(E) bullish triangle can take some time to fully unfold waves (D) and (E) before we will see a bullish breakout, ideally at the end of 2023 or beginning of 2024.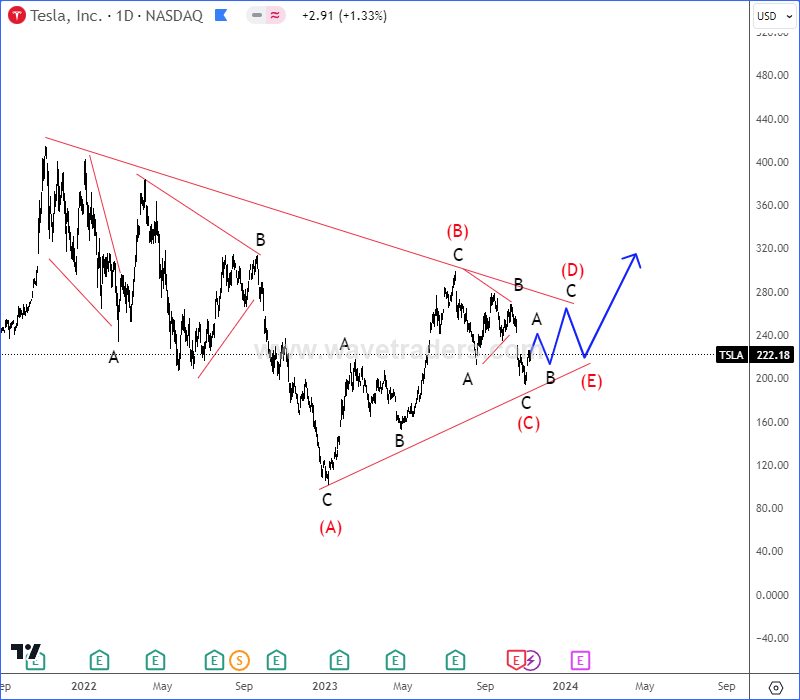 Become a member
Get daily Elliott Wave updates for some major Digital currencies, FIAT currency markets, major stock indexes, gold, silver, crude etc. or apply for unlimited access to the Elliot Wave educational videos.
ABC Correction Finds The Support at 1950. Check our latest video analysis sponsored by Orbex HERE.