Dash is looking for the final leg down, as we see it finishing a bearish triangle pattern by Elliott wave theory.
Cryptocurrency Dash with ticker DSHUSD is one of the weakest coins, which is now finally breaking lower to a new low of the year as expected, but ideally that's now the fifth wave of a five wave drop from 80.00 area. So, there can be some price stabilization still this year, probably around 18-20 area, once a five-wave cycle of the lower degree fully unfolds when looking at the 4-hour chart.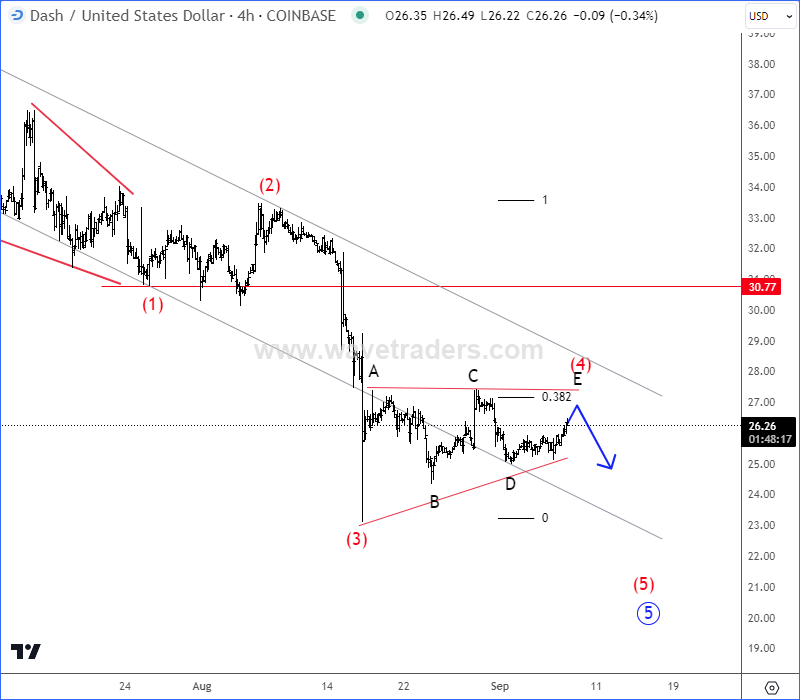 Currently on the intraday hourly chart, we can see it trading in subwave (4) correction that can be a triangle or flat pattern, so be aware of a retest the lows for wave (5). A rise above 30 will suggest that either low is already in place or it's going to face more larger and more complex correction.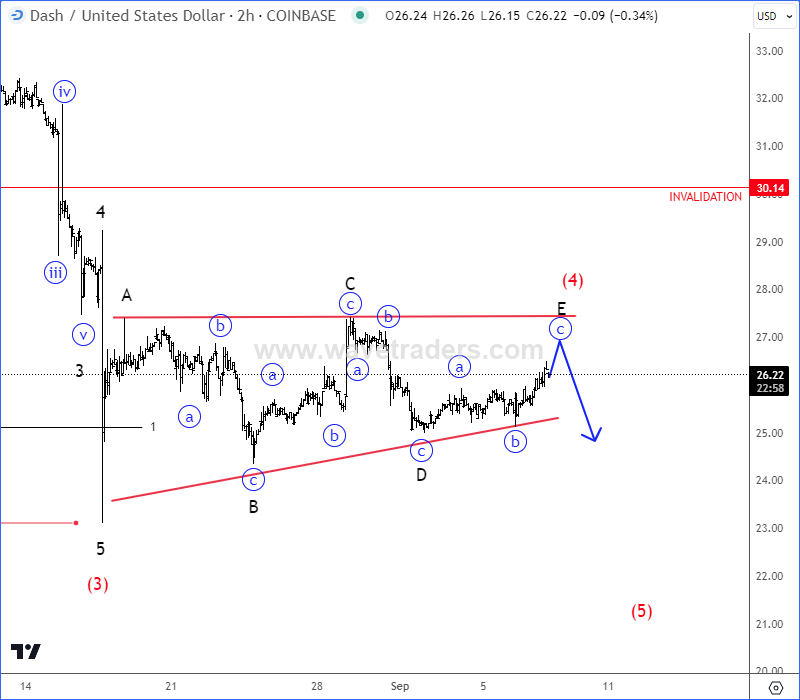 Become a member
Get daily Elliott Wave updates for some major Digital currencies, FIAT currency markets, major stock indexes, gold, silver, crude etc. or apply for unlimited access to the Elliot Wave educational videos.
BTC Longs/Shorts Ratio Chart Shows Crypto Support. Check our free chart HERE.