China stocks might have bottomed, as we see sharp and impulsive recovery from the lows by Elliott wave theory.
China stocks suffered the most in the last two years, but since the end of 2022, we can see sharp and impulsive recovery on both indexes Hang Seng Index (HSI) and China A50 (CN50).
Looking at the CN50, notice that a rise is coming after a complex 7-swing corrective decline, which is now also breaking channel resistance line that confirms support in place.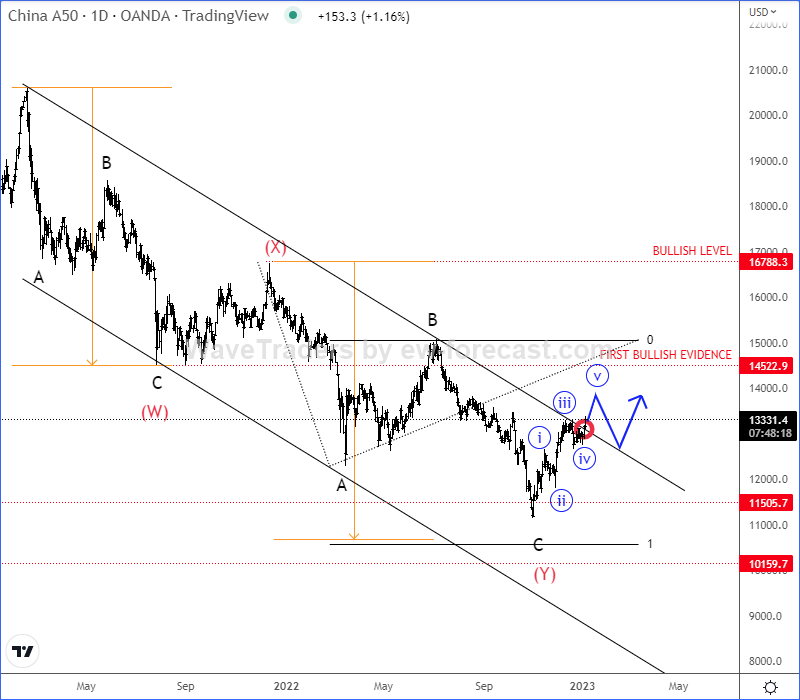 If we also consider nice and clean five waves up on HSI index, then seems like China bulls are screaming.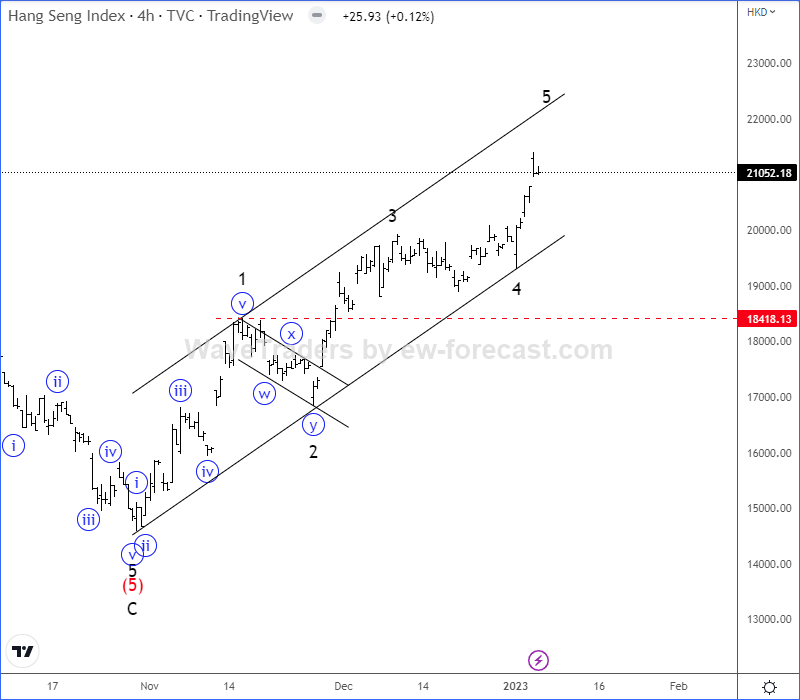 In Elliott wave theory, a five-wave rally from the lows indicates a change in the trend, so more upside is expected in 2023. However, after every five waves, there comes a three-wave corrective setback, so before a continuation higher, we may see some slow down at the beginning of 2023.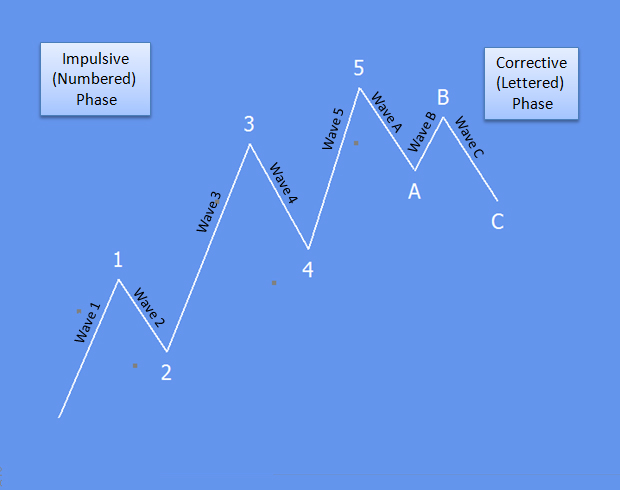 Interested in FX? NZDUSD is looking to find the support. Check our chart HERE