Aussie slowed down as expected, after we spotted the wedge pattern within wave 5 from Elliott wave perspective.
Aussie with ticker AUDUSD made nice and clean five-wave rally from the lows, but then at the beginning of February, we have noticed that price is slowing down and it's running out of steam, which usually indicates for the wedge a.k.a. ending diagonal pattern within 5th wave.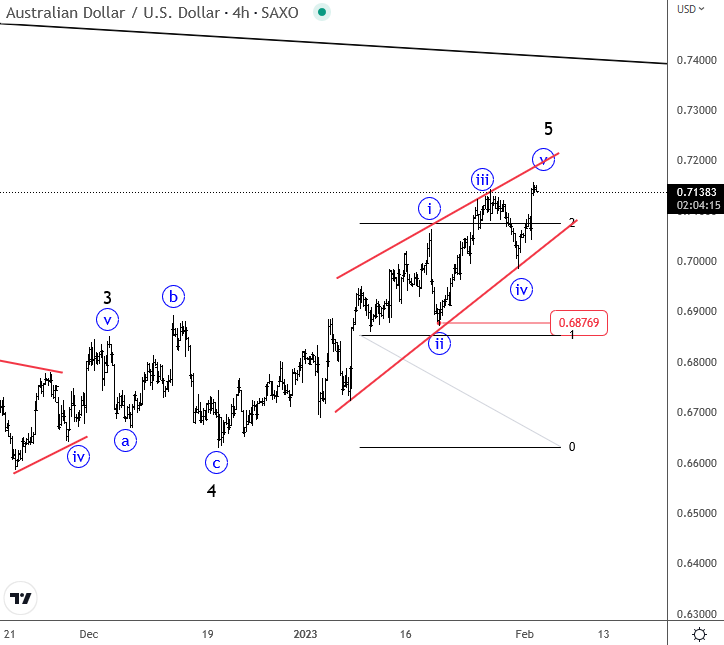 As you can see on the updated chart today, the Aussie dropped sharply out of the wedge pattern, because we know that after every five waves, a corrective slowdown follows. Well, after that drop down from the wedge and towards support, some will wonder where are we headed from here. Will the lower support be broken at 0.6876, or will pair go straight up from here and break to new 2023 highs because of hawkish RBA?
Well, if you know the Elliott Wave principle then you can look for the probable move, rather than possible. It's all about the probability, and what is most likely to happen next. To find out where Aussie can be headed next, make sure to check our premium services where we update aussie each day, during the trading week.
Become a member
Get daily Elliott Wave updates for some major Digital currencies, FIAT currency markets, major stock indexes, gold, silver, crude etc. or apply for unlimited access to the Elliot Wave educational videos.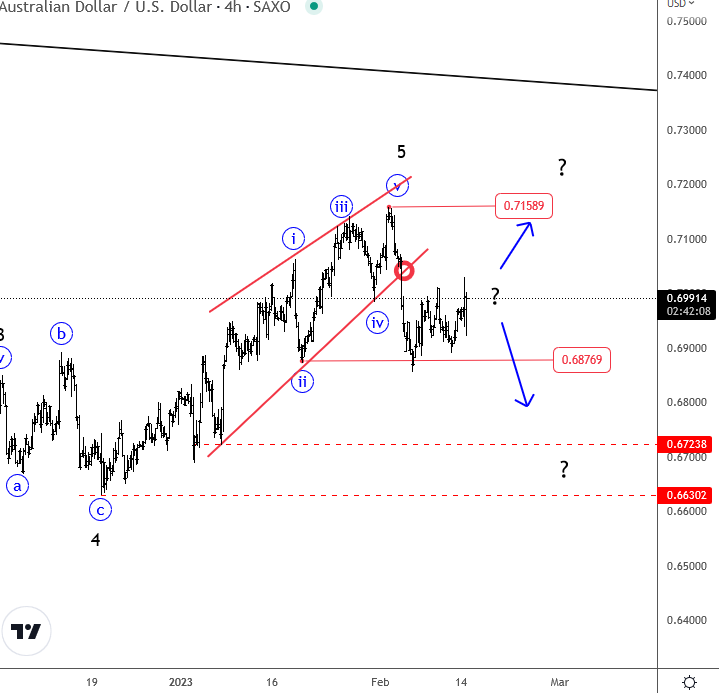 Cryptocurrency KAVA With Bullish Setup Formation. Check our chart HERE

Elliott Wave School
Video lessons about the Elliott Wave theory. Access to more than 7 hours of educational material