CADJPY is coming higher out of projected bullish triangle pattern from technical point of view and from Elliott wave perspective.
CADJPY was trading sideways for the last couple of months, where we were tracking a bullish triangle pattern within higher degree wave IV before a bullish continuation for wave V. On september 04, we have spotted a completion of a bullish triangle pattern, as subwave E of IV found the support with a spike.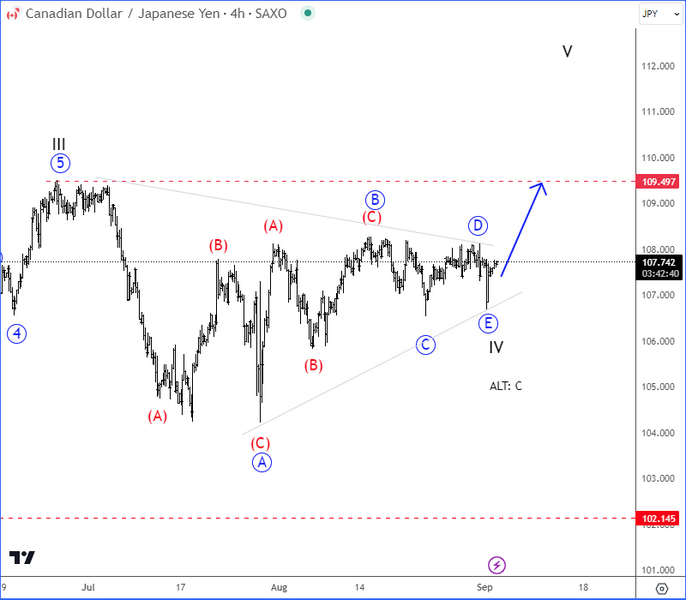 As you can see today on September 20, CADJPY is breaking yearly highs for a higher degree wave V as expected and there can be room for more upside within that projected five-wave cycle for a higher degree wave V towards 111 – 112 area, just be aware of short-term wave 4 pullback.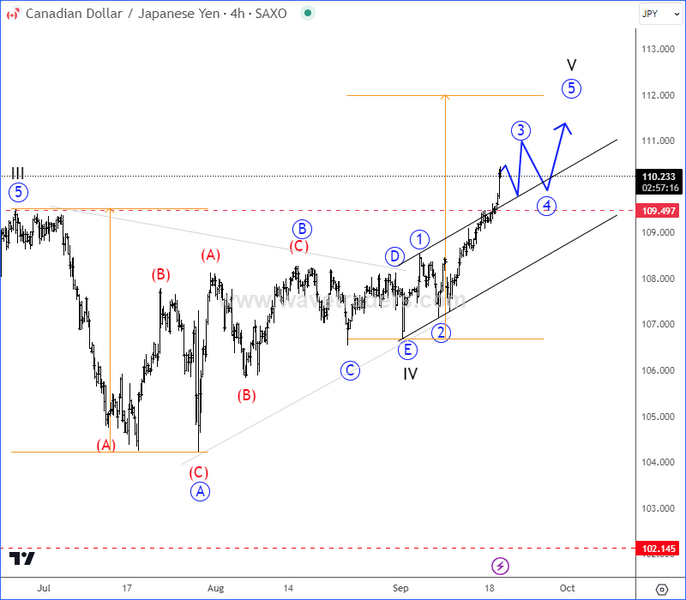 Become a member
Get daily Elliott Wave updates for some major Digital currencies, FIAT currency markets, major stock indexes, gold, silver, crude etc. or apply for unlimited access to the Elliot Wave educational videos.
Bitcoin Is At Support As DXY Trades Into Resistance. Check our recording of a latest live webinar HERE.