Cable is moving into 5th wave, as we see it unfolding a five-wave bullish impulse from the lows by Elliott wave theory.
Cable with ticker GBPUSD reached a multi-year low after a capitulation back in September 2022. Notice that the price is now looking impulsive on a daily chart, clearly within a five-wave cycle, which indicates for a change in the trend from bearish to bullish by Elliott wave theory.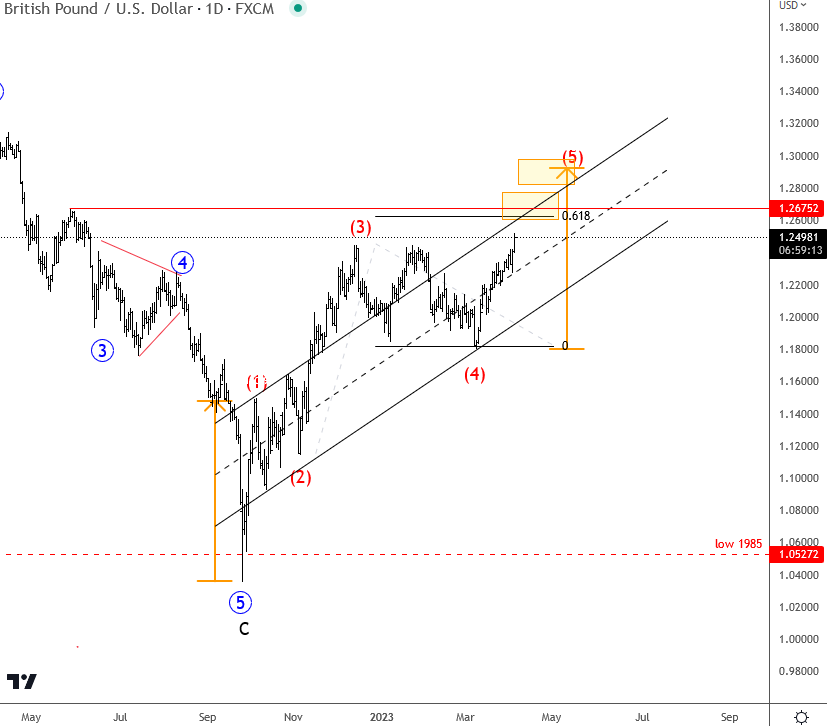 Now that Cable is trading in 5th wave, we should be aware of a corrective slow down, however, there can be still room up to 1.26 – 1.30 area before correction shows up.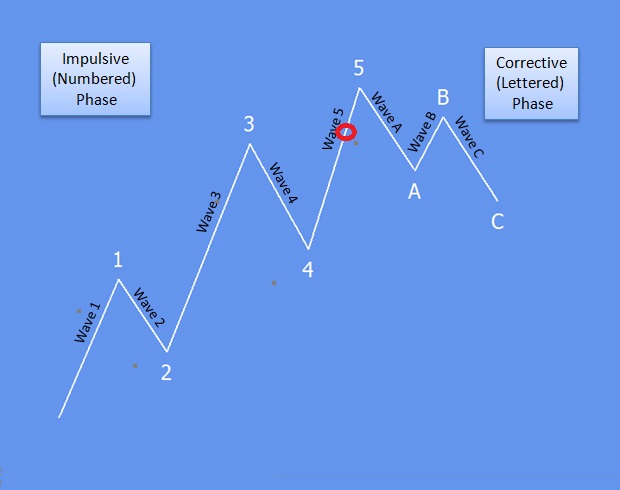 From Elliott wave perspective, every five-wave impulse from lows/highs suggests a change in the trend, but most importantly, after every five waves there comes a three-wave correction.
For detailed view and for more analysis like this you can watch a recording of our latest live webinar from April 03 2023 below:
Become a member
Get daily Elliott Wave updates for some major Digital currencies, FIAT currency markets, major stock indexes, gold, silver, crude etc. or apply for unlimited access to the Elliot Wave educational videos.