Bitcoin found an interesting support, as we see it recovering away from important technical levels that signals temporary low.
Bitcoin has been in a massive decline over the last year, but it stopped at interesting technical support levels, from where we may see a recovery, at least for a temporary period of time. Looking at the monthly chart, we can see it stopped at important 78,6% Fibonacci retracement that can act as a reversal point, especially if we consider important support zone between 2017 and 2019 highs.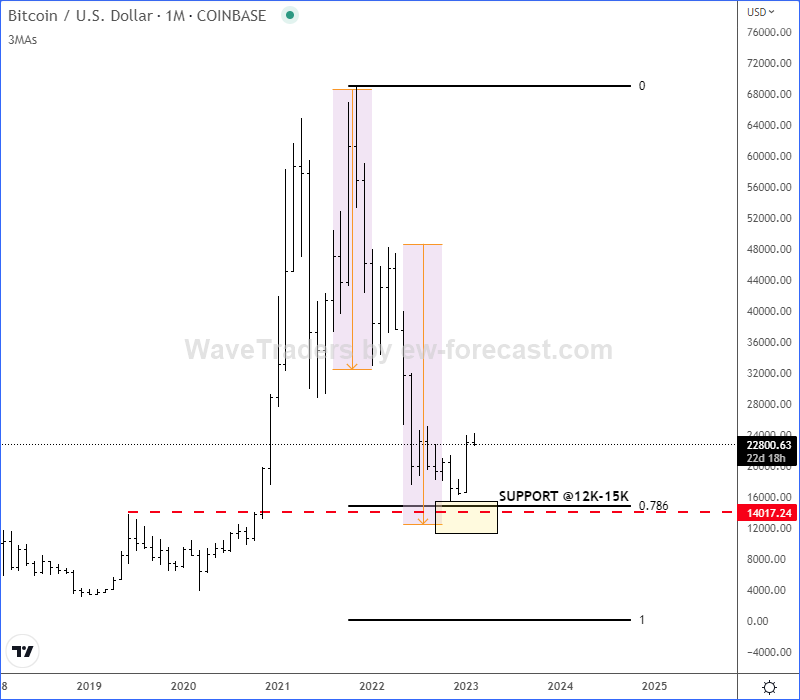 If we respect monthly logarithmic scale chart and cycle model with 70-80% corrections, then with positive correlation to SP500 we should be aware now of risk-on sentiment and bigger recovery.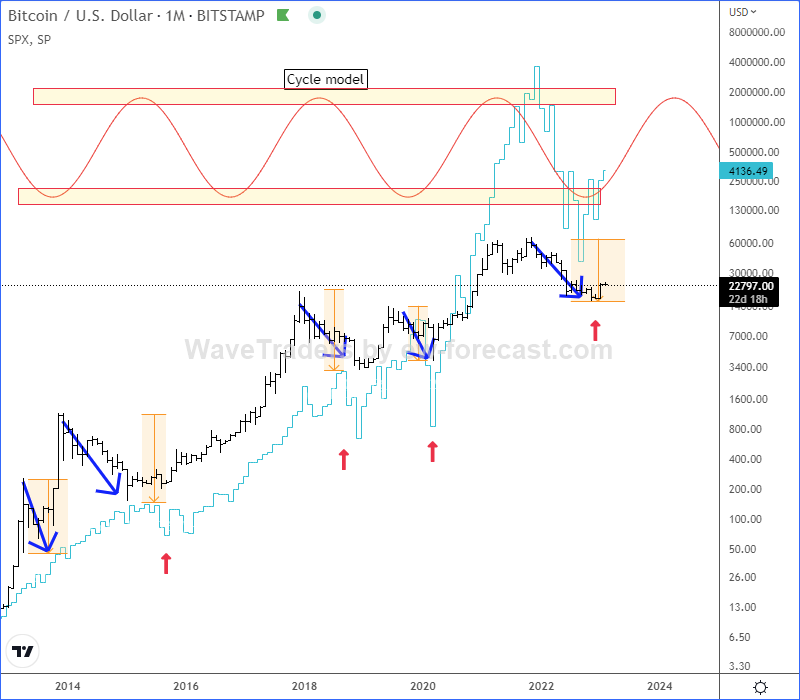 We also want to mention and highlight that Bitcoin is recovering after reaching extreme weekly RSI levels. Considering past data, we wouldn't be surprised if support is already in place, at least temporary one. Now that RSI is on the way back to the upper side of a range, BTC could easily stay in the recovery mode.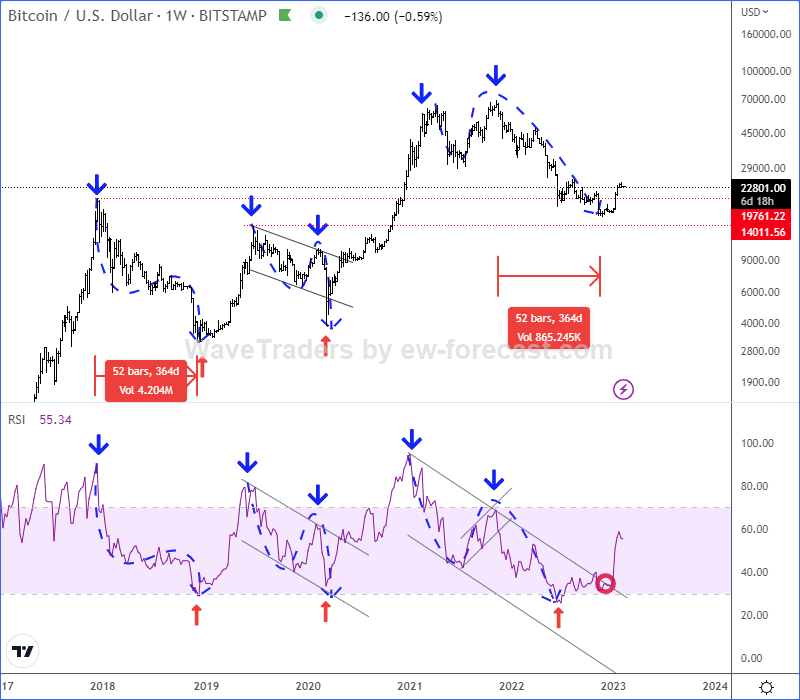 Make sure to check our latest update for the week ahead. CLICK HERE