Binance Coin is ready for bull run, as we see it forming bullish setup formation of different degrees by Elliott wave theory.
Binance Coin with ticker BNBUSD is actually moving nicely as expected and we want to share an update since the beginning of March, when we noticed nice and clean A-B-C correction within higher degree wave (2).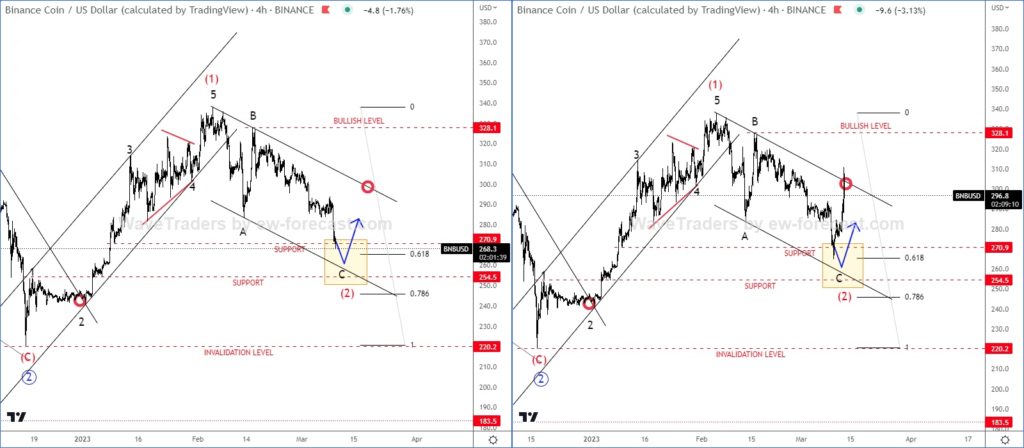 After we spotted a higher degree A-B-C correction in wave (2) and nice bounce from projected support support zone, we can now see it forming a new lower degree bullish setup formation that can shoot the price into wave 3 of (3) of a five-wave bullish cycle of different degrees.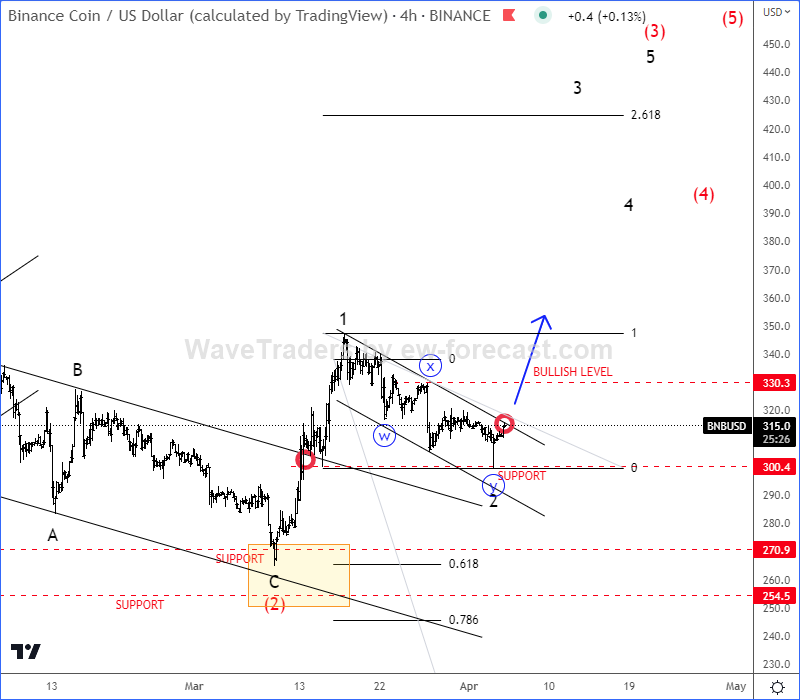 BNBUSD actually spiked down right into projected 300 psychological support level within a complex w-x-y corrective pullback in wave 2. So, watch our for further rally within the steepest wave 3 of (3) soon, especially if breaks back above 330 bullish confirmation level.
Become a member
Get daily Elliott Wave updates for some major Digital currencies, FIAT currency markets, major stock indexes, gold, silver, crude etc. or apply for unlimited access to the Elliot Wave educational videos.
Cable Is Moving Into 5th Wave. Check our chart HERE