Binance Coin confirms bullish trend, as we see it unfolding a new five-wave rally since start of the year by Elliott wave theory.
Binance Coin with ticker BNBUSD is one of the first coins that found the bottom back in June 2022. It's telling us it's actually one of the strongest cryptocurrencies currently in the market. If we take a look in the 4-hour chart of BNBUSD, we can see a new five-wave recovery since start of the year, which confirms bullish trend. However, in Elliott wave theory, after every five waves we have to be aware of a three-wave corrective A-B-C slow down before the uptrend resumes.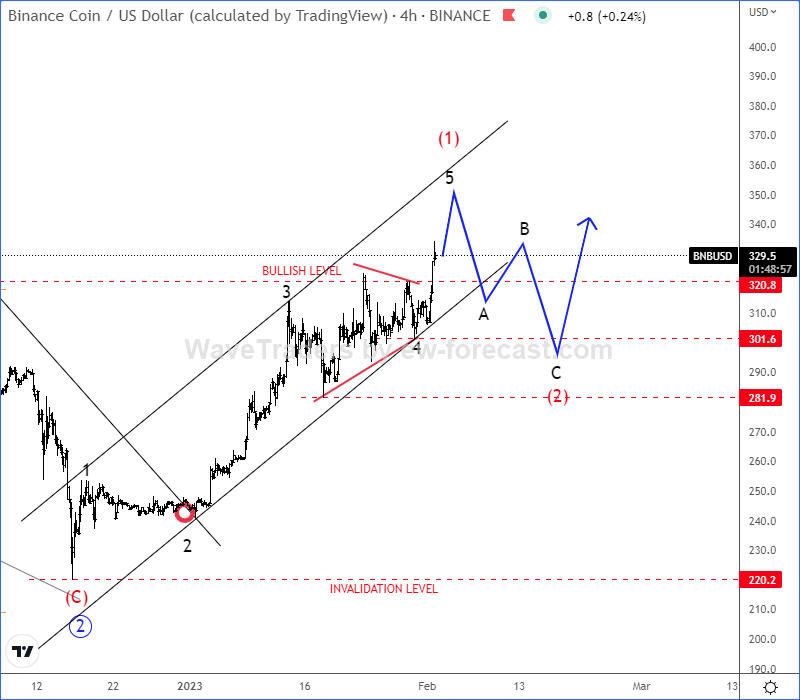 Technically speaking, we see BNBUSD trading in wave 5 of (1), but there can be room up to 350 area before we will see a higher degree A-B-C correction in wave (2). Ideal support zone on the dip is around 300-280 levels. As long as the price is above 220 invalidation level, we will remain bullish.
Trade smart!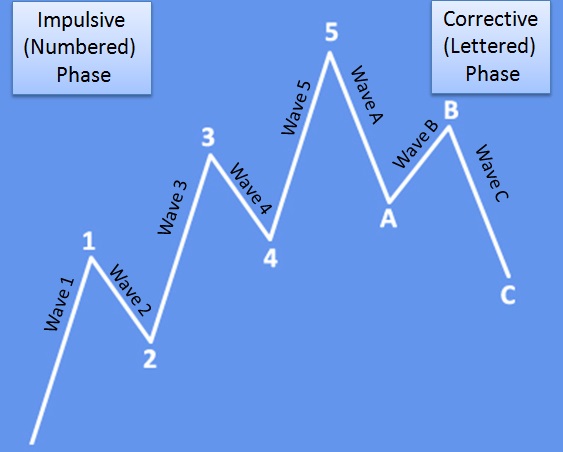 Make sure to check our latest video analysis sponsored by Orbex. CLICK HERE