BCHUSD is pointing higher within a bullish impulse, as we see it moving sharply and massively up from Elliott wave perspective.
Bitcoin Cash with ticker BCHUSD is one of the first weaker ALTcoins with a massive recovery away from the lows. In the 4-hour, we are tracking wave 4 correction after a completed an extended wave 3. It's bouncing sharply and strongly from projected support after a three-wave (A)-(B)-(C) corrective setback in wave 4. So, seems like wave 5 is now underway that can send the price up to 350 – 400 area.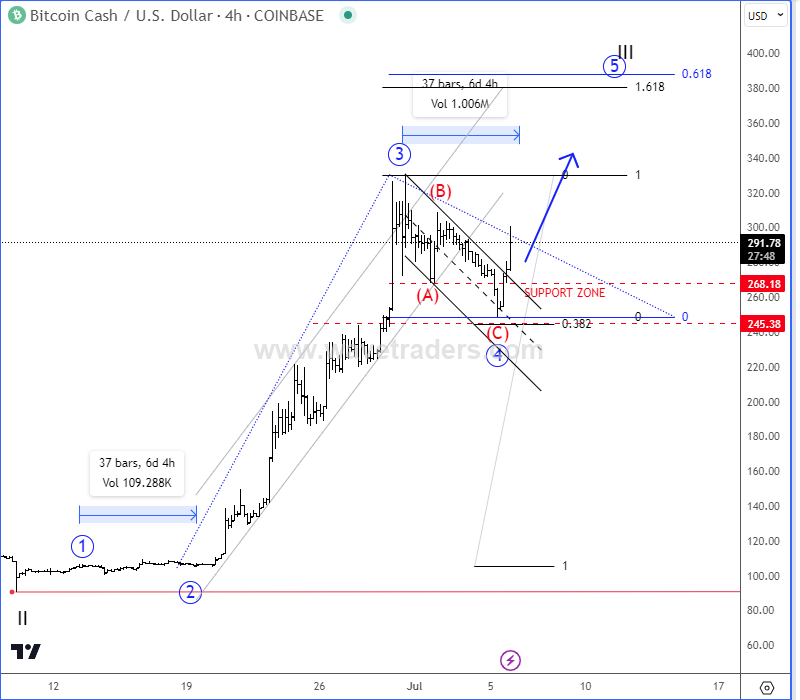 An impulsive wave is a key component of the Elliott Wave Theory. It is a sustained and strong move in the direction of the overall trend in the financial market. According to the theory, impulsive waves are composed of five smaller sub-waves. The first, third, and fifth sub-waves move in the direction of the trend and are known as impulsive waves themselves. These waves are typically characterized by strong buying or selling pressure and represent the main driving force behind the trend. The second and fourth sub-waves, known as corrective waves, are smaller retracements against the trend. Impulsive waves are often followed by corrective waves, which help to consolidate and retrace the price before the next impulsive wave begins. Understanding and correctly identifying impulsive waves is important for traders and investors using the Elliott Wave Theory to analyze and predict market trends.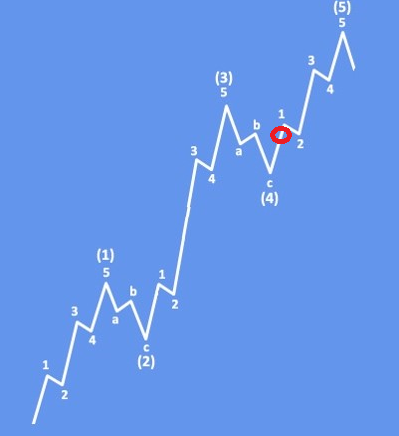 Seems like ALTcoin dominance is now kicking in, which can push the ALTcoins even higher in current ALT season. We talked about ALT season in our previous blog shared on June 27th. CLICK HERE
Become a member
Get daily Elliott Wave updates for some major Digital currencies, FIAT currency markets, major stock indexes, gold, silver, crude etc. or apply for unlimited access to the Elliot Wave educational videos.
Dollar Hit Strong Resistance, Be Aware Of Drop. Watch our latest webinar recorded on July 05 2023 HERE.