Tesla made nice and clean impulsive five-wave recovery from the lows that is now followed by a three-wave A-B-C correction, which from Elliott wave forms a bullish setup and suggests bigger recovery.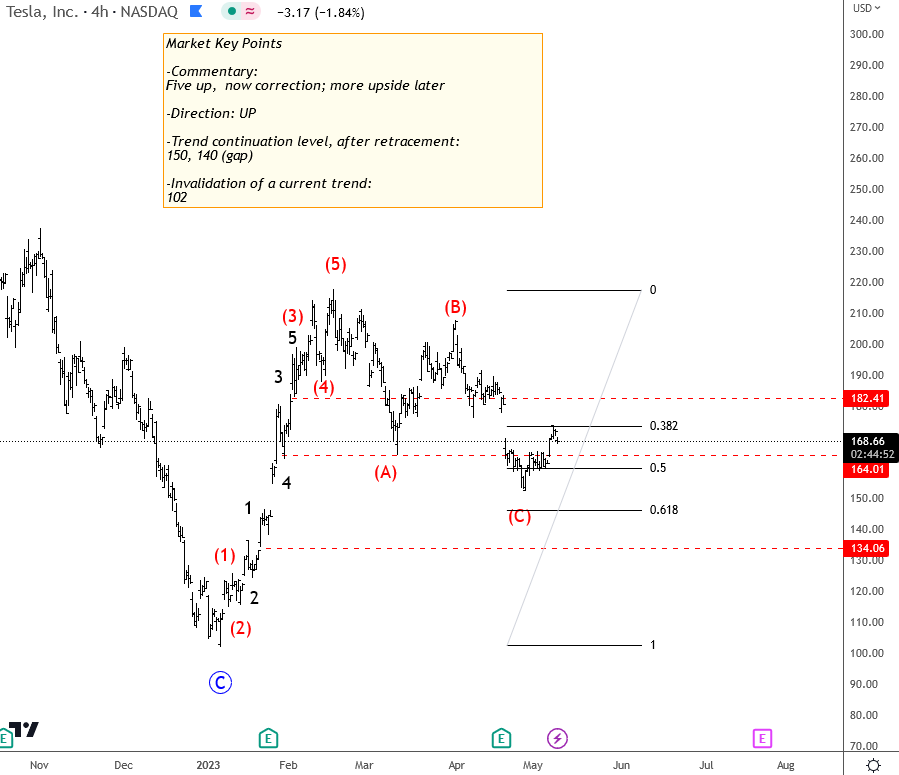 Tesla is now coming down into a support as mentioned few weeks back on twitter. Looks like wave C is now at the support, deeper one is 140. Invalidation level is at 102.
Become a member
Get daily Elliott Wave updates for some major Digital currencies, FIAT currency markets, major stock indexes, gold, silver, crude etc. or apply for unlimited access to the Elliot Wave educational videos.
New video analysis sponsored by Orbex is up. Watch it HERE.