SP500 turned lower with room for more weakness at least towards key 3800 support from Elliott wave perspective.
SP500 turned lower back to 4k and there is room for 3800 as volatility & fear turn up, possibly to the side of 2022 range on $VIX. For now, still 2 counts on the watch list, but the bulls can be back early if 3800 causes intraday impulsive bounce. Bearish if 3800 is broken decisively.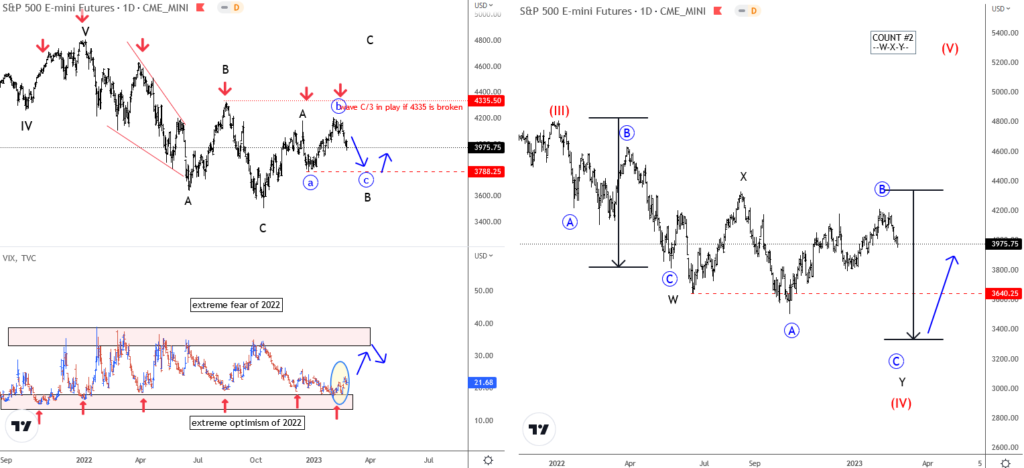 Become a member
Get daily Elliott Wave updates for some major Digital currencies, FIAT currency markets, major stock indexes, gold, silver, crude etc. or apply for unlimited access to the Elliot Wave educational videos.
Bitcoin Stops at resistance as USD Turns Higher For Correction. Check our video analysis HERE.