Yesterday Grega shared free analysis on Twitter, regarding his Elliott wave look on Nasdaq100. He highlighted potential support area for a corrective three wave drop.
Nasdaq100 #elliottwave update $NQ

intraday correction in play, potential support at 12530-12600 area

In case you missed some more free updates, check our recording from yesterdays Elliott Wave Live session https://t.co/GdmZczJEyN pic.twitter.com/E3rOWFomnA

— Grega Horvat (@GregaHorvatFX) March 28, 2023
Keep in mind that as long as the trend is up, each three-wave drop is seen as a pause within an uptrend. And, when you see a response from that support and rally like in our case, then you can expect a resumption higher, in our case back to March 22nd highs, for a fifth wave.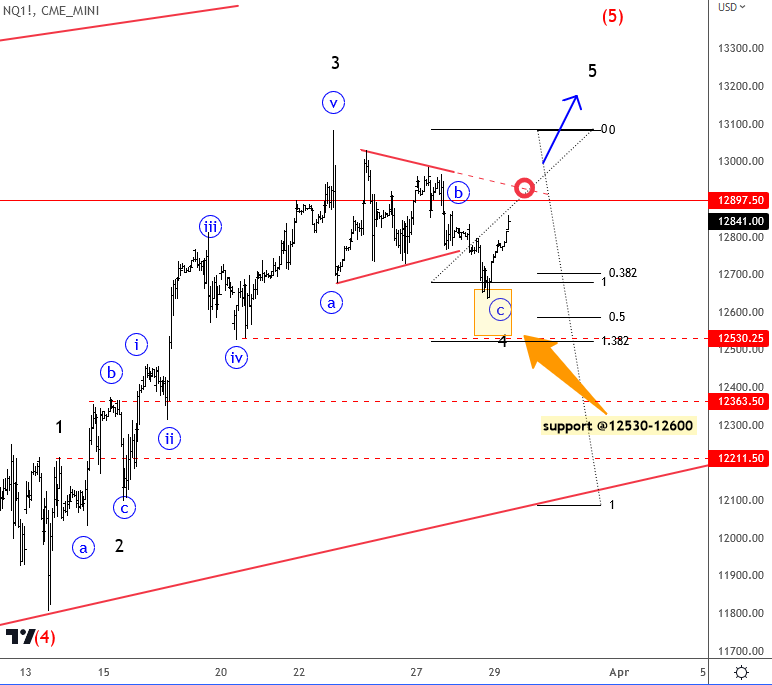 GOLD Is Making A Correction Within Uptrend. Check our chart HERE