GBTC looks to be forming a bullish triangle pattern from technical point of view and from Elliott wave perspective.
Bitcoin Grayscale Investment Trust with ticker GBTC is showing sideways corrective price action in the hourly chart, ideally a bullish triangle pattern that can take the Bitcoin price higher once it's fully completed, especially if we consider a strong daily trendline support.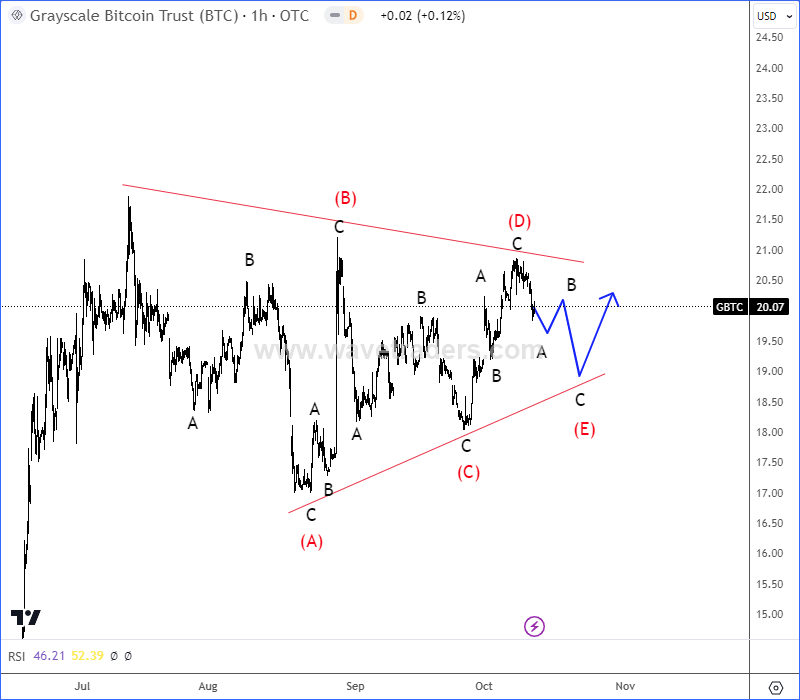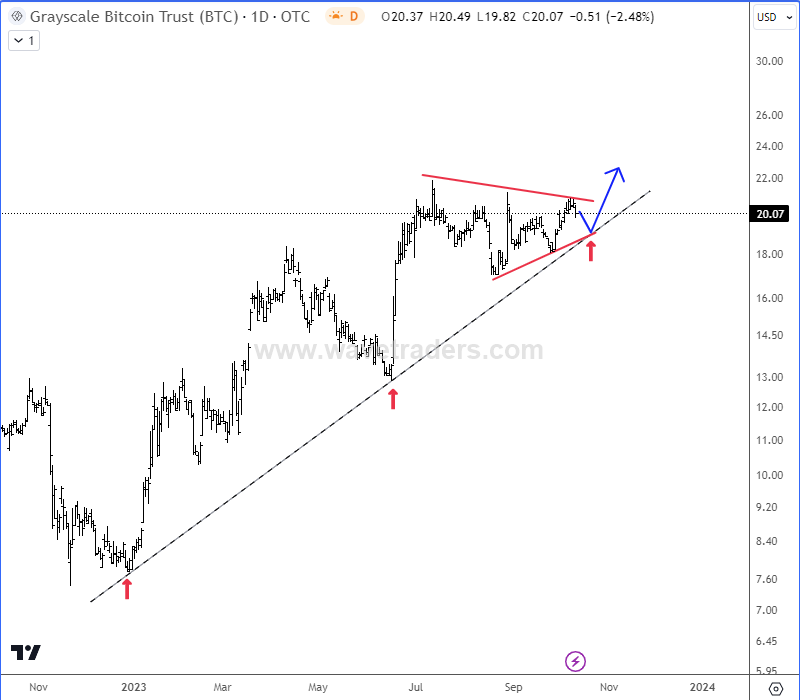 Become a member
Get daily Elliott Wave updates for some major Digital currencies, FIAT currency markets, major stock indexes, gold, silver, crude etc. or apply for unlimited access to the Elliot Wave educational videos.
Litecoin Is Eyeing 50-40 Support Zone. Check our blog HERE.