Since the start of September, bitcoin is doing better than other cryptocurrencies, which is not a surprise since we identified end of a five-wave cycle up from June lows. Well, this five-wave cycle is bullish for cryptos; but a trend that may resume after A-B-C down is completed. For now that's not the case yes, but when this ratio will start moving up, that is when crypto bull run can be back. For now, however, there is room for more weakness until we reach wave C projections, at 61.8%.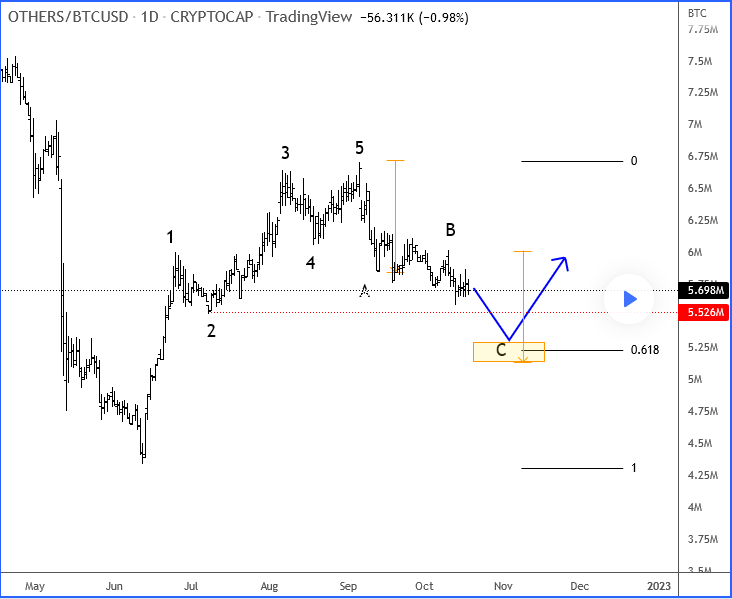 Ethereum is also still in a corrective phase, with room for more weakness after B rally.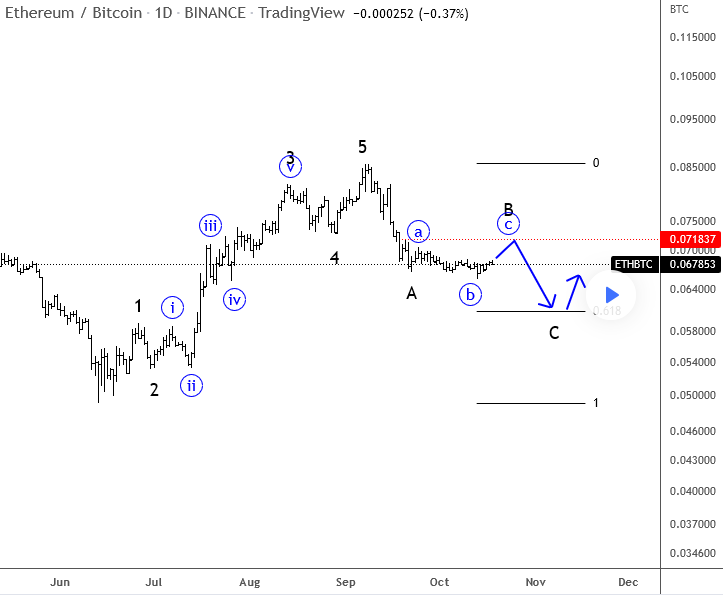 From the price action I see, I assume that ETH can do much better than BTC once the crypto market will turn around. But for cryptos to turn we will also need stocks to stabilize and USD to come down, which will depend on FEDs policy decision.

Hawks should slow down a bit for trend to change.

Trade well,
Macro Update for the Week 17/10/2022 – 21/10/2022. CLICK HERE.