Emerging markets show a corrective decline for stocks from technical point of view and from Elliott wave perpsective.
Emerging markets chart with ticker EEM made sharp an impulsive rally at the end of 2022, which indicates for more upside after a corrective a-b-c setback that is actually still in progress since the beginning of 2023. So, for stock market support keep an eye on EEM chart, as they are in positive correlation. With current slow down in the stock market, we can see EEM finishing wave »c« of an a-b-c correction, but wave »c« has still room down to 61,8% Fibo. and 36-35 support area before market stabilizes and before stocks find the support.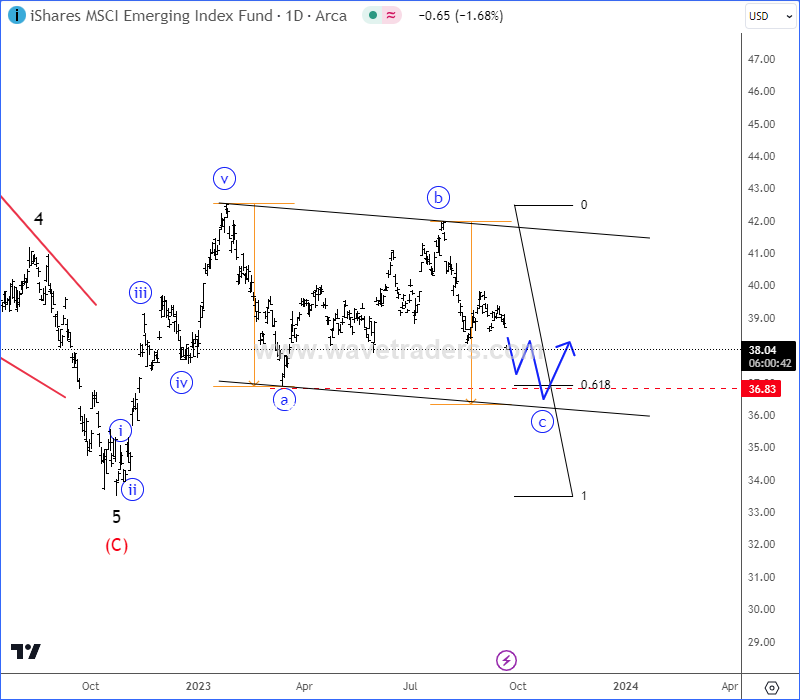 Kiwi Is Looking For Lower Support Levels. Check our blog chart HERE.