Binance is facing hard times with SEC sues and by money outflow. According to our data, last 24 hours, Binance net outflow is about $392 mln, so let's keep an eye on the stability of cryptocurrencies.
There were BTC outflows from Binance following recent events, however, it's encouraging to note that the movement of Bitcoin to private wallets indicates that retail investors are choosing to hold onto their Bitcoin rather than keeping them on exchanges, potentially facilitating exchanges for fiat or alternative cryptocurrencies.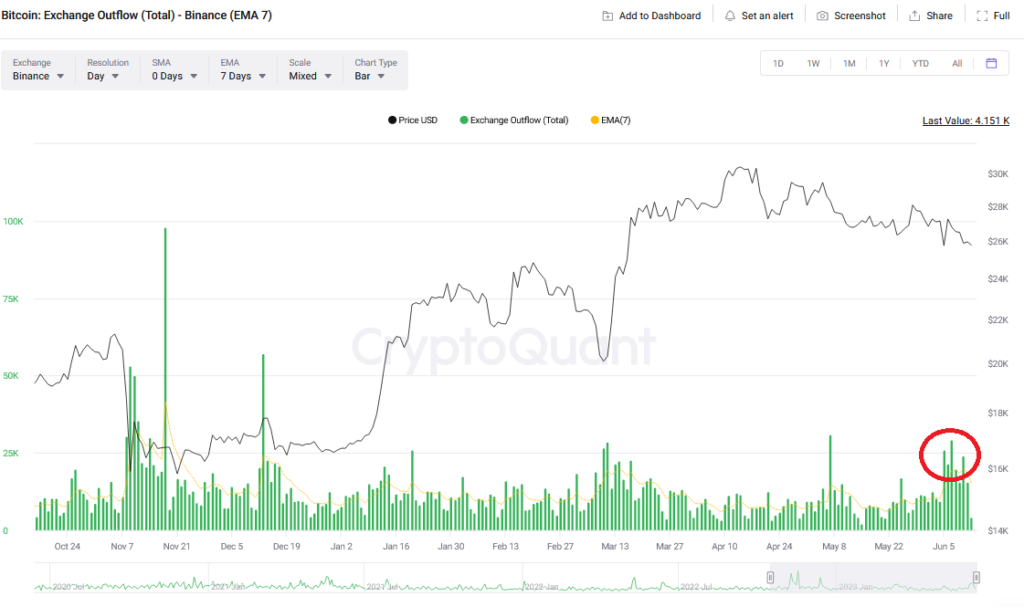 Looking at Bitcoin futures Elliott wave chart, we see it forming a bullish setup formation with five waves up from the lows, followed by an A-B-C corrective setback. Supports are at 25k followed by 21500.
Become a member
Get daily Elliott Wave updates for some major Digital currencies, FIAT currency markets, major stock indexes, gold, silver, crude etc. or apply for unlimited access to the Elliot Wave educational videos.
FANG Index Is Rising Within A Bullish Impulse. Check our free chart HERE