EURGBP is coming higher for the last few weeks, after the pair moved to the lower side of a big 2016-2020 range. Notice that pair is coming higher after a five wave drop on a daily chart where we see a bottom formation because of a wedge pattern in a fifth wave. Wedge, or ending diagonal, is a special type of a pattern that has a slow and choppy price action, with slow momentum and volume, which is normally indication that opposite move will occur, usually very strongly.
EURGBP Elliott Wave Analysis Chart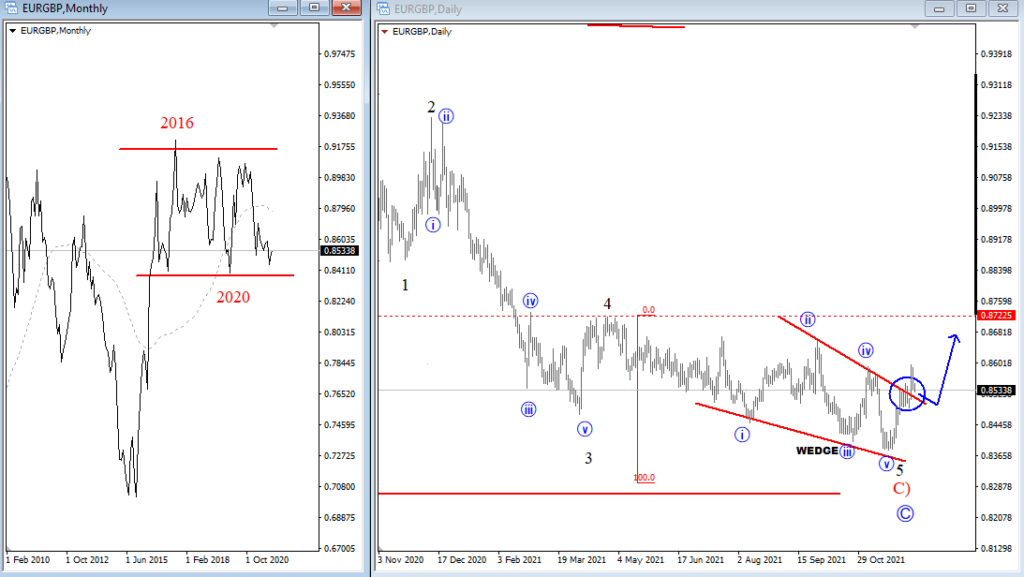 Notice that so far, we can see a price coming nicely out of a wedge so we should be aware of a higher prices, but possibly after intraday set-backs. Many times you will also notice that after an ending diagonal is finished, price will retrace back to the starting point of the pattern which in our case is at 0.8720.
Ideal Ending Diagonal Pattern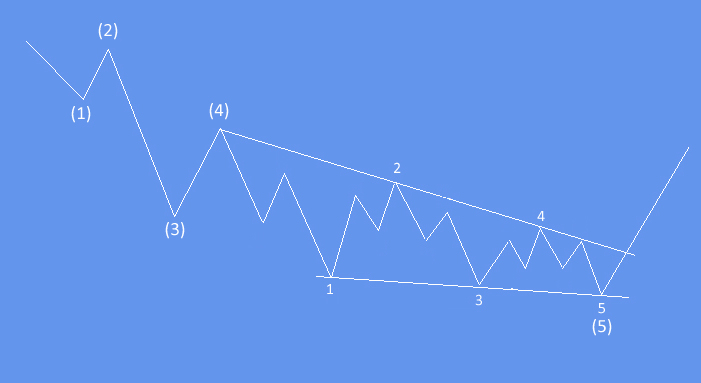 Trade well,
Grega
By continuing to use the site, you agree to the use of cookies. Learn more.
The cookie settings on this website are set to "allow cookies" to give you the best browsing experience possible. If you continue to use this website without changing your cookie settings or you click "Accept" below then you are consenting to this.