Vertcoin has completed multi-year correction, as we see nice and clean A-B-C zig-zag pattern by Elliott wave theory.
Vertcoin with ticker VTCUSD is one of the oldest ALTcoin that made an impulsive rally back in 2017 bull market. Since 2018 we can see it in a larger, multiyear, higher degree A-B-C corrective movement called zig-zag pattern, which can be finally coming to an end with recent spike down into wave (5) of C. So, if VTCUSD manages to bounce and recover back above 0.35 first bullish evidence level in the second part of 2023, then we can easily expect a bullish continuation.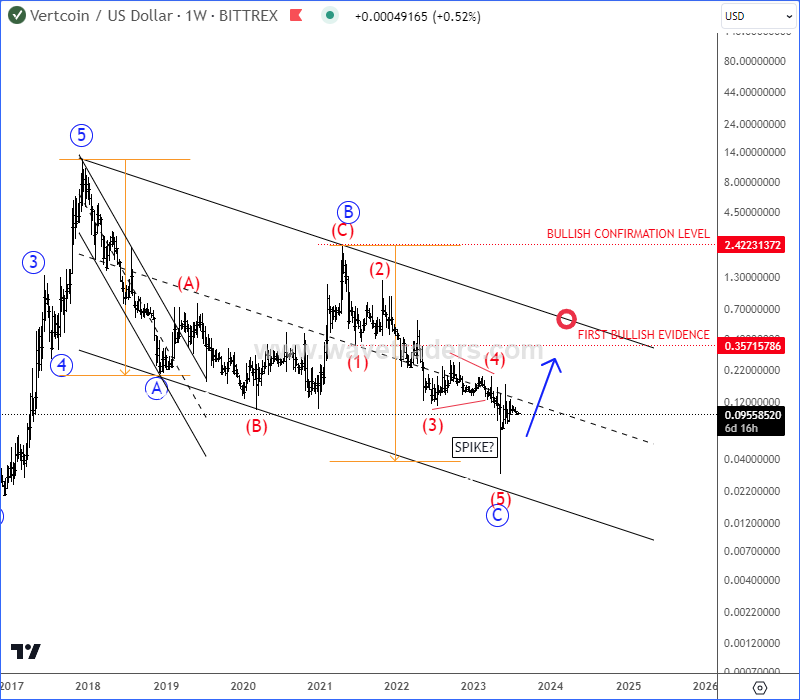 The Elliott Wave Theory is interpreted as follows: Five waves move in the direction of the main trend, followed by three waves in a correction (totaling a 5-3 move). This 5-3 move then becomes two subdivisions of the next higher wave move.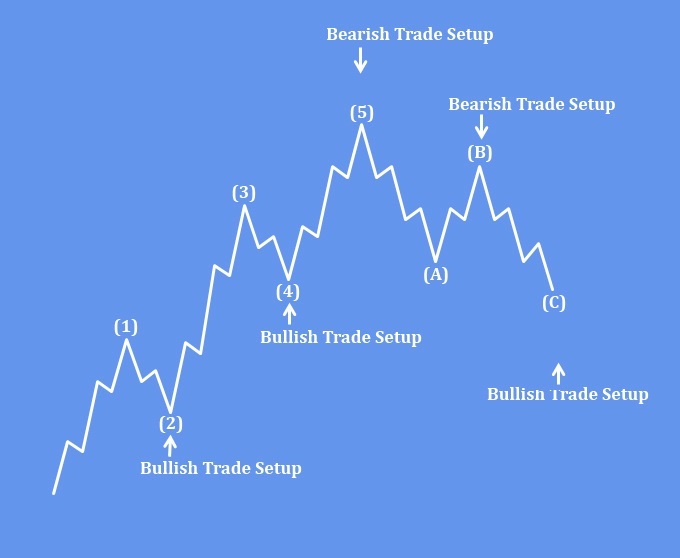 A Zig-Zag is one of Elliott Wave Theory's corrective pattern, also known as when the market takes a bit of a breather. So, a Zig-Zag consists of a 5 – 3 – 5 sequence and it's labelled as ABC. A has 5 waves, B has 3 waves and C has 5 waves.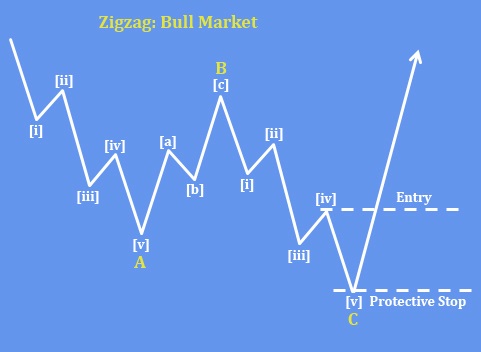 Become a member
Get daily Elliott Wave updates for some major Digital currencies, FIAT currency markets, major stock indexes, gold, silver, crude etc. or apply for unlimited access to the Elliot Wave educational videos.
USDJPY Is Retesting Strong Intraday Resistance. Check our free chart HERE.