Cryptocurrencies have seen some aggressive turn down lately, and there are a few reasons for a drop.
1.SpaceX Selling Bitcoins: Firstly, there was news that SpaceX, a company known for space exploration, had sold some of their Bitcoins. Since Bitcoin is a major cryptocurrency, any large-scale sale by a well-known company creates uncertainty in the market and causes some investors to worry, especially when news is in connection with Elon Musk.
2. Risk-Off Moves and Strong USD: "Risk-off" moves refer to investors becoming more cautious and moving their investments away from riskier assets like stocks, and even cryptos and moving them into cash. So USD is recovering making cryptos weak which is not a surprise as US yields are still on the rise.
CLICK HERE AND FIND OUT WHAT I THINK ABOUT USD AND US YIELDS
3. Ripple Case and SEC Appeal: The news about the Ripple case also contributed to the drop. The judge has decided to allow the SEC to appeal the case means there is still some uncertainty about how cryptocurrencies like XRP will be regulated. Ripple has seen some nice drop so far and erased all of the gains that were made in July after the announcement of a Ripple win over SEC. From a longer-term perspective, I think Ripple is moving into the attractive zone for a bounce now, when "weak hands" are gone after an over-crowded and over-optimistic reaction back in July.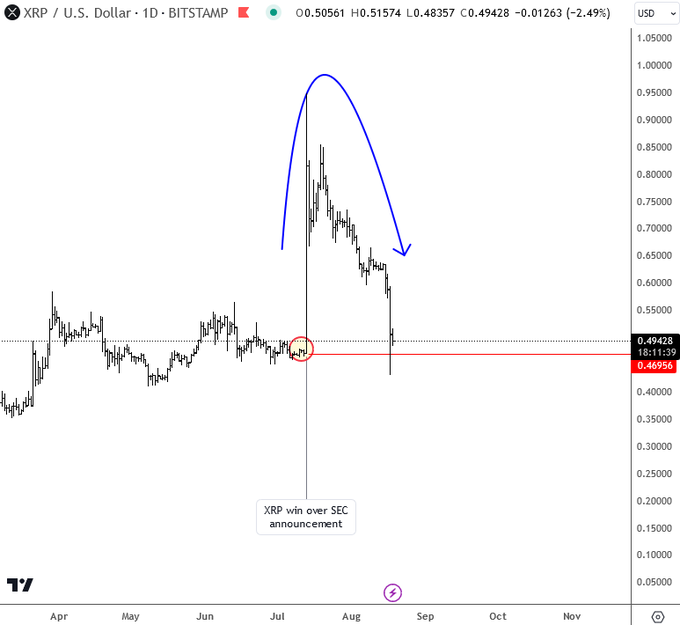 All of these factors above combined create of instability in the cryptocurrency market, causing prices to decrease but when looking at the cryptocurrency total market cap, there can be some interesting support still for this year as we see wave C in progress; final leg of a contra-trend movement.
Grega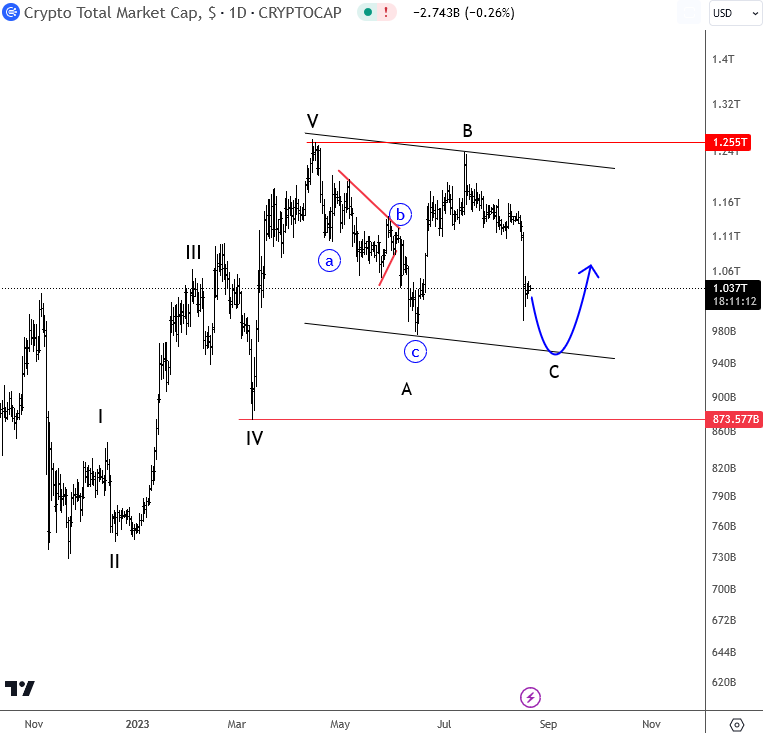 Become a member
Get daily Elliott Wave updates for some major Digital currencies, FIAT currency markets, major stock indexes, gold, silver, crude etc. or apply for unlimited access to the Elliot Wave educational videos.