Always when I am searching for a setup, the most important to me is that I focus on clear path. But what is actually a clear pattern? For me that's the structure where I recognize the direction and the Elliott wave pattern in the first minute after I open a price chart. And sometimes we will have to scan a lot of markets to find any good path.
TRON 4h Elliott Wave Analysis Chart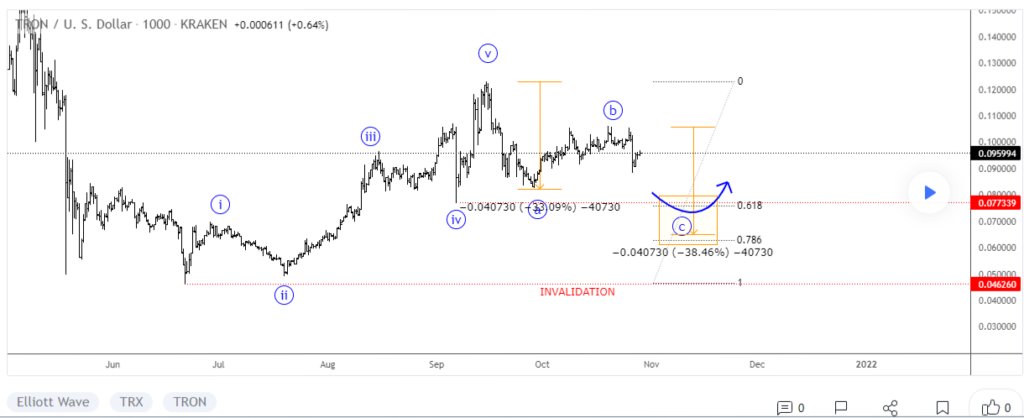 Well, today I stopped at TRON ( TRX ), where I see a nice rally away from June low, in five waves, so the current reversal down is normal and will ideally unfold in three waves. Wave c projection is at 0.06-0.08 area where I will pay a close attention to a potential bounce and opportunity on the long side while 0.046 is in place. Will it come down to that level? Well, I do not care, and I know what to look for if it will. If not, I just ignore and move on. Alerts are on.
Grega