"When you really believe that trading is simply a probability game, concepts like right or wrong or win or lose no longer have the same significance."
Mark Douglas, Trading in the Zone
Stocks and Oil – A tight correlation: Near-term correction lower?
We are looking for the possibility of a deeper near-term correction lower in both stocks and oil prices. It has been a tight positive correlation between the S&P 500 Index and Crude oil prices lately.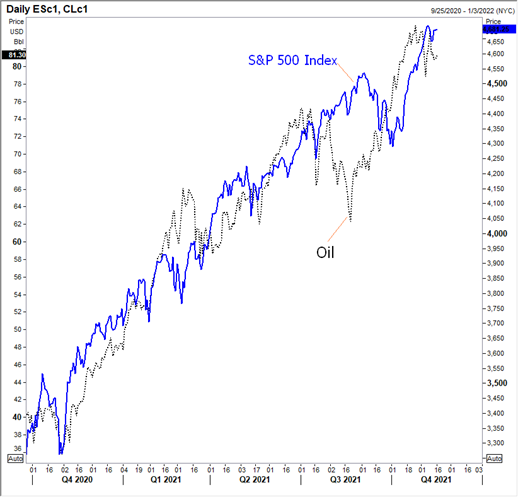 But supply seems to be catching up with demand in the oil market: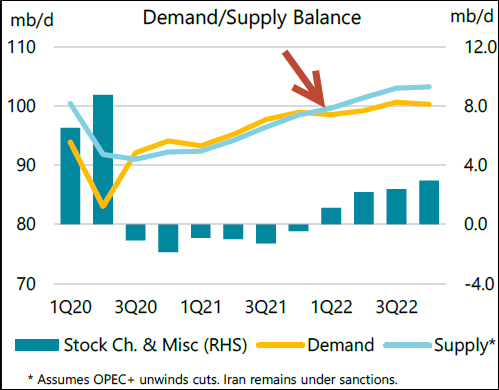 Source: IEA
…and to say traders seem both too bullish and complacent suggests Mr. Market needs to do some work on the downside.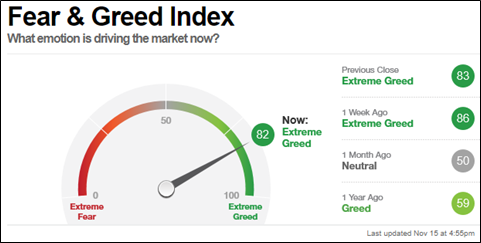 The volatility index continues to push lower suggesting a lot of complacency: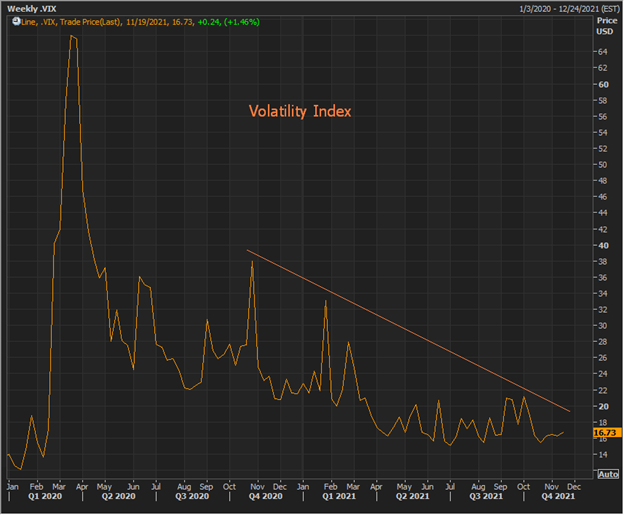 But, maybe with the continued flow of money, it is right to be bullish.
The central banks have been tightening, a bit, but not relative to the expected inflation threat. Additionally, many bullish players are expecting a "melt up" precisely because of inflation, believing stocks are a good inflation hedge. All of this is very plausible, and our wave view suggests in time we will see higher highs in both stocks and oil prices.
But, over the next couple of weeks, our wave analysis is telling us we could see lower prices in both oil and stocks and it may be a good opportunity for shorter-term players.
Below is our current wave view on both S&P 500 Index and Oil:
S&P 500 Index: We are looking for ongoin impulse, currently with price seen in wave 3) so more upside wave 4) setback.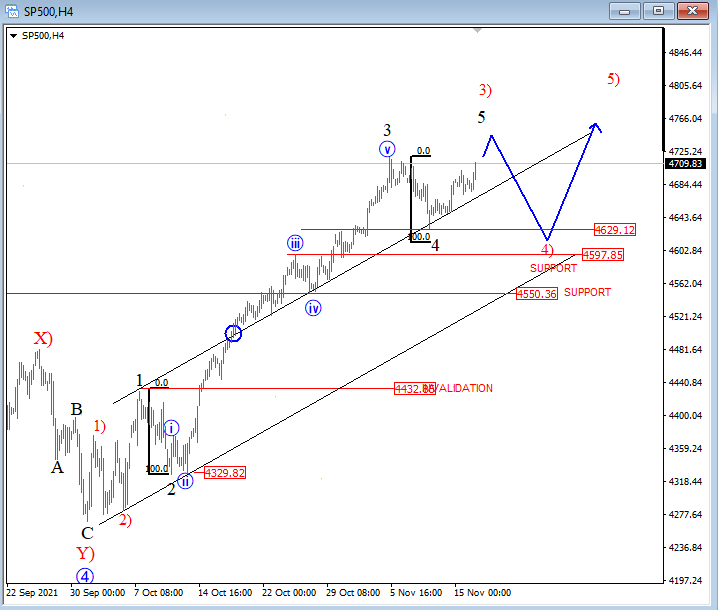 Crude Oil: Given the correlation between stocks and oil, and the recent less-than bullish news of supply/demand conditions, we are favoring more upside after fourth wave dip.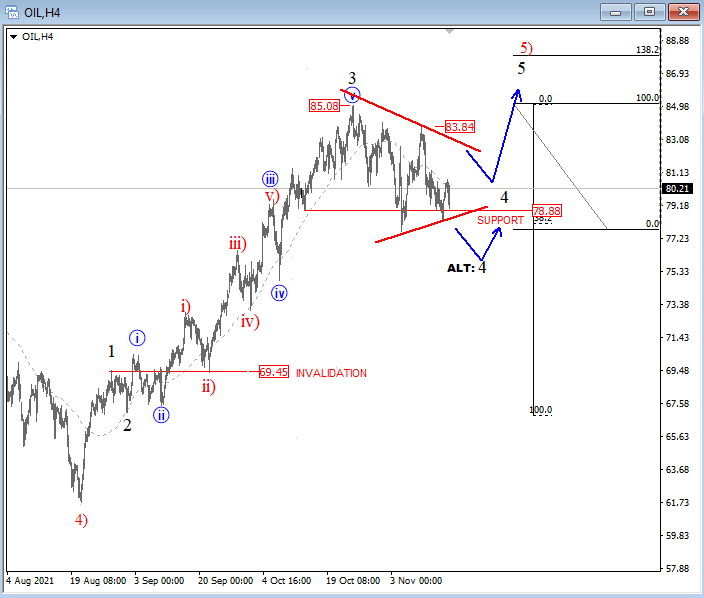 If you like what you see here, you can learn more about us, and subscribe to our service at our website. We also have live customer chat support to serve you.
Regards,
Gregor and Team…
If you like what you see here, and would like our Macro Views sent directly to your mailbox, free, just click on link below and register.
Register for EW-Forecast Macro Views
Interested in cryptos too? Check our view on Bitcoin. CLICK HERE