NZDJPY is pointing to 90 area, as we see corrective price action and wave structure within uptrend by Elliott wave theory.
NZDJPY currency pair is bullish and there can be room for at least one more leg up after recent three-wave A-B-C corrective slow down, which we see it as a higher degree wave (4). So, it's actually still pointing higher to retest the highs within final wave C of an A-B-C rally within wave (5) of a larger ending diagonal a.k.a. wedge pattern. 90 area coming?!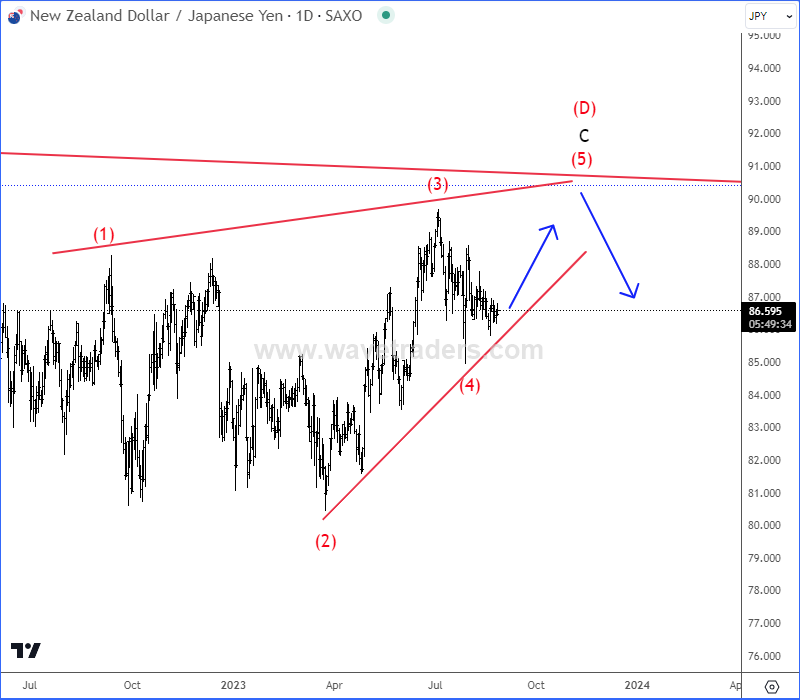 In ending diagonals, wave (5) should be completed in three waves A-B-C, so watch out for that wave C of (5) rally before market potentially find the strong resistance.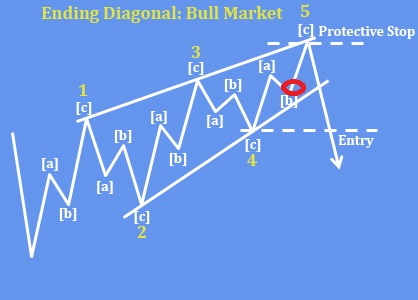 Become a member
Get daily Elliott Wave updates for some major Digital currencies, FIAT currency markets, major stock indexes, gold, silver, crude etc. or apply for unlimited access to the Elliot Wave educational videos.
Ethereum is eyeing $1500 support with A-B-C drop. Check our free chart HERE.