Hello traders and investors, today we will talk about Natural Gas that confirms temporary top in place. We can see sharp and impulsive five-wave decline from the highs. A five-wave reversal in Elliott wave theory confirms the top, at least temporary one.
From Elliott Wave perspective we can clearly see a completed five-wave bullish cycle within 5th wave at projected 9.0 level on Natural gas. In Elliott waves , after every five waves, we can expect a three-wave A-B-C reversal, so with current five-wave drop from the highs, seems like Natgas is now slowing down within a higher degree (A)-(B)-(C) correction.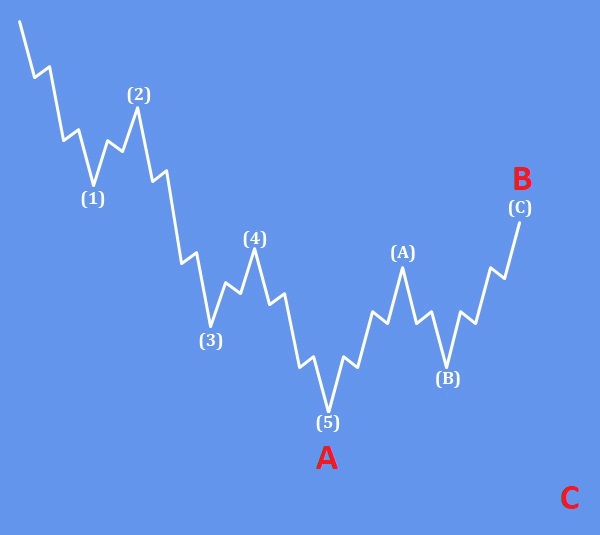 A single zigzag is a three-wave corrective structure that is labeled as A-B-C. The sub-wave sequence is 5-3-5. The A and C waves are motive waves (with 5 sub-waves), while the B wave is corrective (often with 3 sub-waves). 
Well, wave (A) seems to be completed now, so we may now see a three-wave A-B-C corrective rally in wave (B) that can retest 7-8 resistance area. It can also form a nice Head&Shoulders pattern before we will see another sell-off for wave (C).
Happy trading!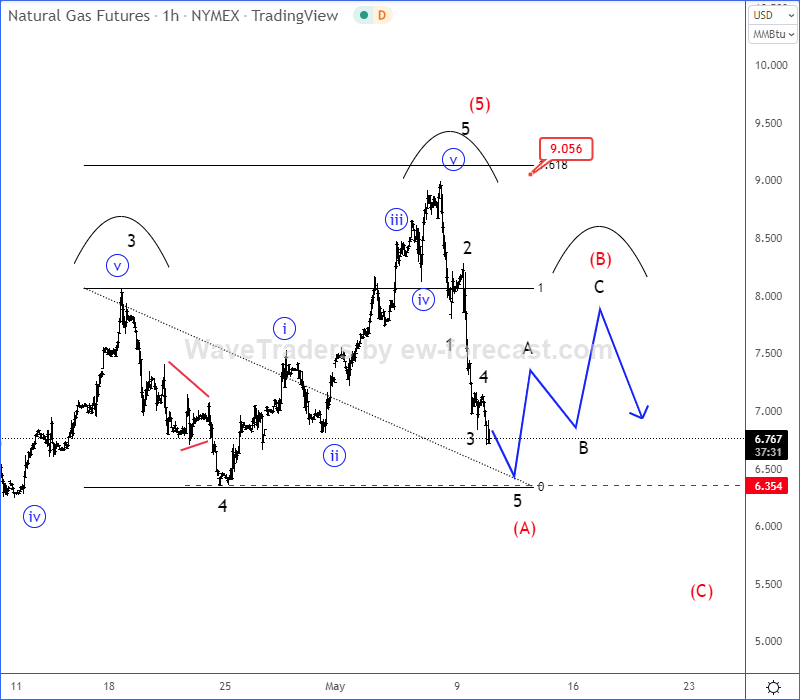 Interested in Crypto Elliott wave analysis? Check our latest Crypto idea