LINKUSD Found Projected Strong Support and it can be turning back to bullish mode from Elliott wave perspective.
Why is patience an important factor in the market? We shared ChainLINK LINKUSD weekly chart already back in December 2022, but it passed 10 months before we saw reversal. CLICK HERE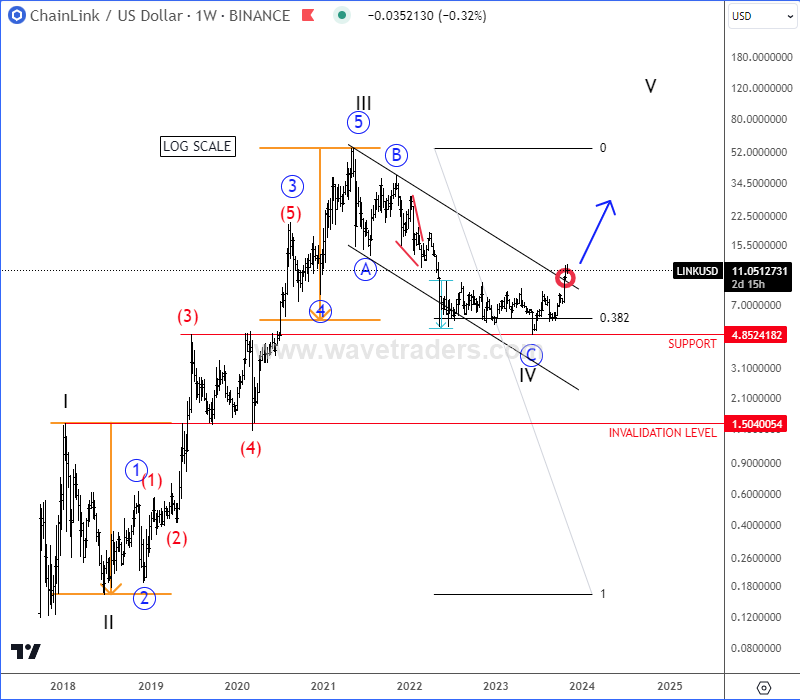 As you can see, LINKUSD is now turning exactly from projected strong support and it's now already breaking channel resistance line, so seems like bulls are back, especially if we get five waves up back above 13 bullish confirmation level on a daily chart.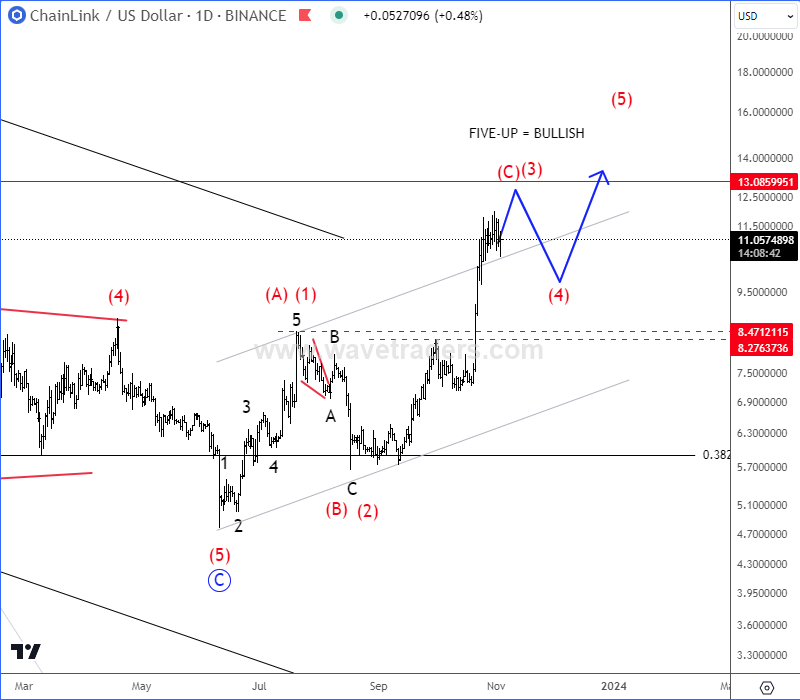 Become a member
Get daily Elliott Wave updates for some major Digital currencies, FIAT currency markets, major stock indexes, gold, silver, crude etc. or apply for unlimited access to the Elliot Wave educational videos.
Leading Diagonal Bounces SP500. Check our latest video analysis sponsored by Orbex HERE.