Ethereum Turned Perfectly As Expected from technical point of view and by Elliott wave theory.
Hello Crypto traders! In today's article we want to show you how Elliott Wave can be useful if you have the right approach. We have been talking a lot about a corrective movement on Ethereum with ticker ETHUSD in the past weeks. On October 10 we shared an article, where we were tracking final stages of wave 5 of (C) of an (A)-(B)-(C) correction. CLICK HERE
Well, 12 days later on October 22 we have spotted a completed final wave 5 of (C) of an (A)-(B)-(C) correction and strong support, from where we expected a bullish turn.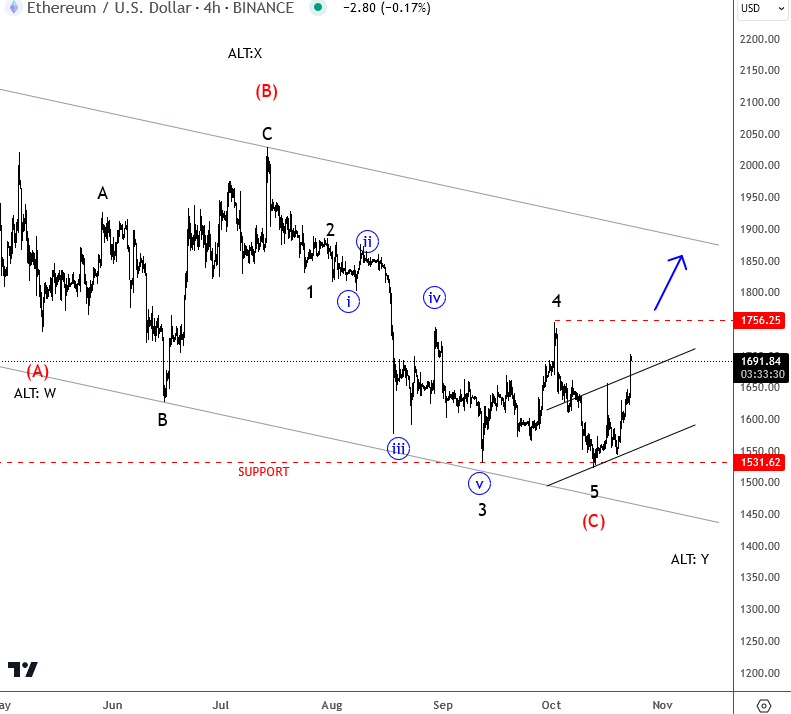 As you can see today, Ethereum is coming nicely higher as expected and it's now even extending the rally on the news that Blackrock Ethereum ETF plan is confirmed in the Nasdaq filing. We actually still see room at least up to 2200 – 2300 area to complete a five-wave bullish cycle in the 4-hour chart, so more gains can be seen, just be aware of short-term pullbacks.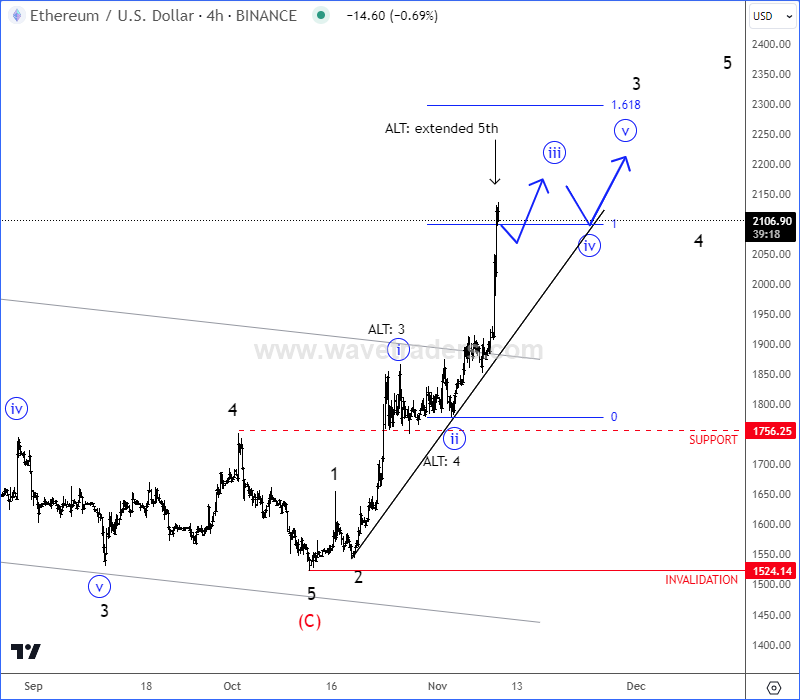 Become a member
Get daily Elliott Wave updates for some major Digital currencies, FIAT currency markets, major stock indexes, gold, silver, crude etc. or apply for unlimited access to the Elliot Wave educational videos.
DAX Is Looking For A Bigger Recovery After A Pullback. Check our free chart HERE.