EUR/USD currency pair saw some recovery two weeks back after FOMC meeting when Powell was not as hawkish as many expected. But pair, however, came down anyhow after US Core CPI* figures came out last week above the expectations; 6.2% vs 6.0% so there is speculation for potential 75bp hike. From an Elliott wave perspective pair came down into the fifth wave of an Elliott wave impulse, but price is already at some support here, ideally in final stages of a bearish Elliott wave impulse. We think that pair can stabilize in near future, but we will need a hawkish ECB policy decisions for that to happen; or higher stocks.
Keep in mind that stocks came down into some interesting levels in the last few weeks. The SP500 index has an Elliott wave corrective look from the highs, while DAX is already turning to bullish mode. So we think that based on Elliott wave SP500 count and DAX recovery the EURUSD currency pair may stabilze. Also, lets not forget that the EURUSD pair came down from an Elliott wave triangle placed ina fourth wave, meaning that pair is in a final stages of a higher trend. Normally, after Elliott wave impulse we will see an Elliott wave correction, back into former wave four. Normally that former wave four consolidation represents an important resistance area, which should be important for the next potential sell-off.
Support for the EURUSD is at 1.0300.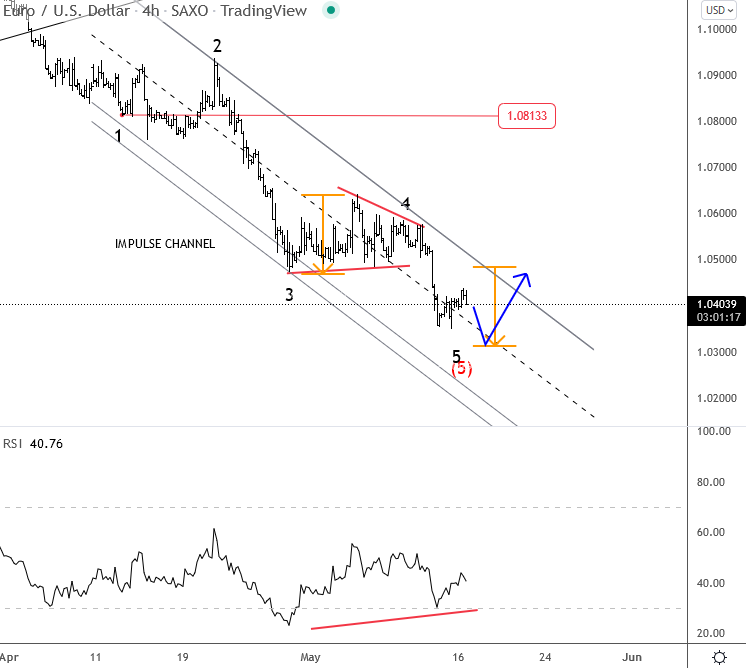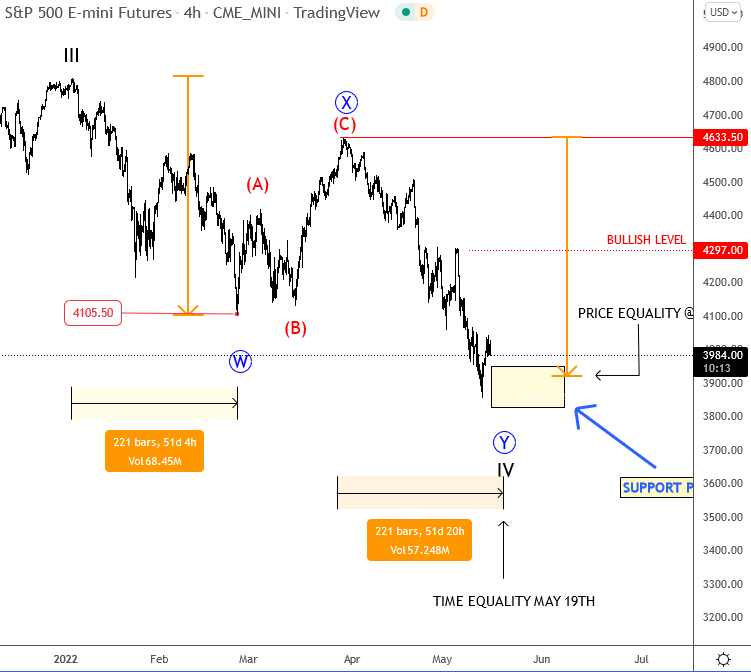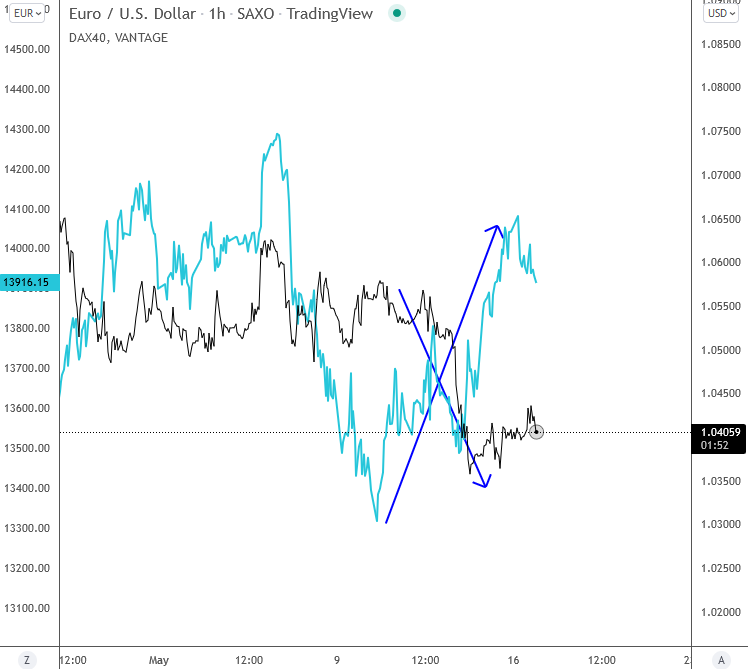 *The Core Consumer Price Index (CPI) measures the changes in the price of goods and services, excluding food and energy. The CPI measures price change from the perspective of the consumer. It is a key way to measure changes in purchasing trends and inflation.
A higher than expected reading should be taken as positive/bullish for the USD, while a lower than expected reading should be taken as negative/bearish for the USD.
Source investing.com
Are you interested in cryptos as well? Check our video CLICK HERE TO WATCH