Crude Oil Turns South For A Deeper Elliott Wave Correction from technical point of view and from Elliott wave perspective.
Crude oil has indeed been experiencing a significant upward trend in recent weeks, contributing to the ongoing global concern about inflation. This rise in oil prices has shown a notable correlation with the strength of the US dollar, as many speculators anticipate that interest rates will remain elevated for an extended period. However, what's catching attention now is the sudden shift in the energy market.
If we examine the current intraday movement, it appears to be a sharp downward impulse, suggesting potential for further weakness. This decline comes on the heels of the latest Crude inventory data, which reported a 2.2 million barrel decrease last week. From an Elliott wave perspective, this downward movement could be indicative of wave A in a larger 4th wave corrective patter, implying the possibility of more weakness after next wave B bounce.
Key resistance levels to watch is at 88.30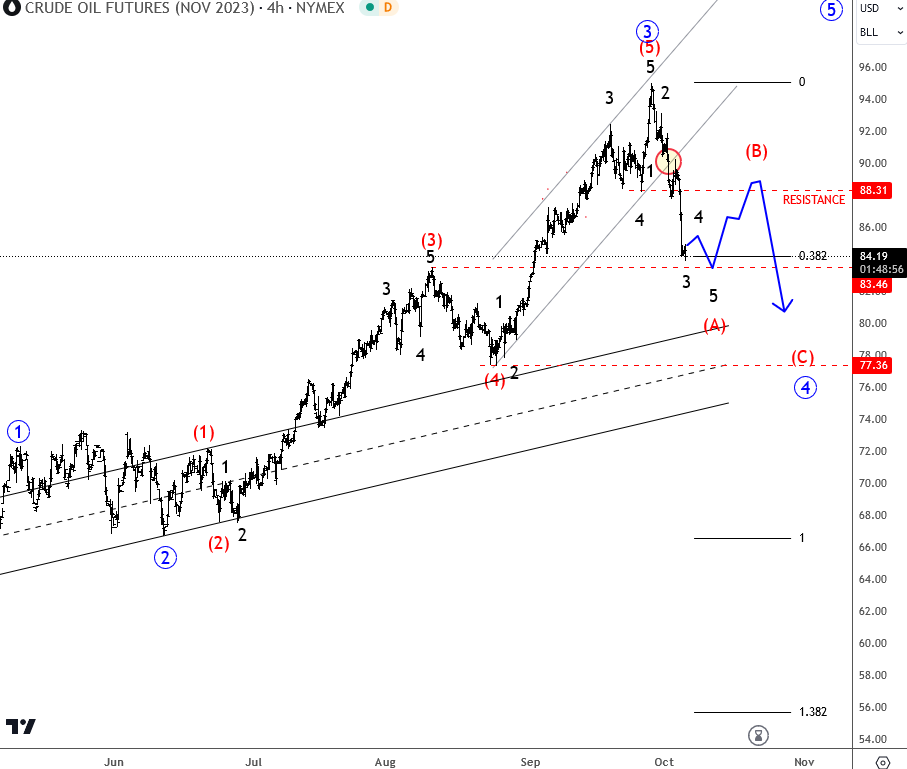 It's worth noting that a decrease in energy prices can have an impact on slowing down inflation. This, in turn, could potentially limit the upside potential for the US dollar and interest rates in the future. As such, the relationship between crude oil prices, inflation, and their effects on financial markets remains a critical aspect to monitor. Also, question is can lower CRUDE cause a resistance for DXY?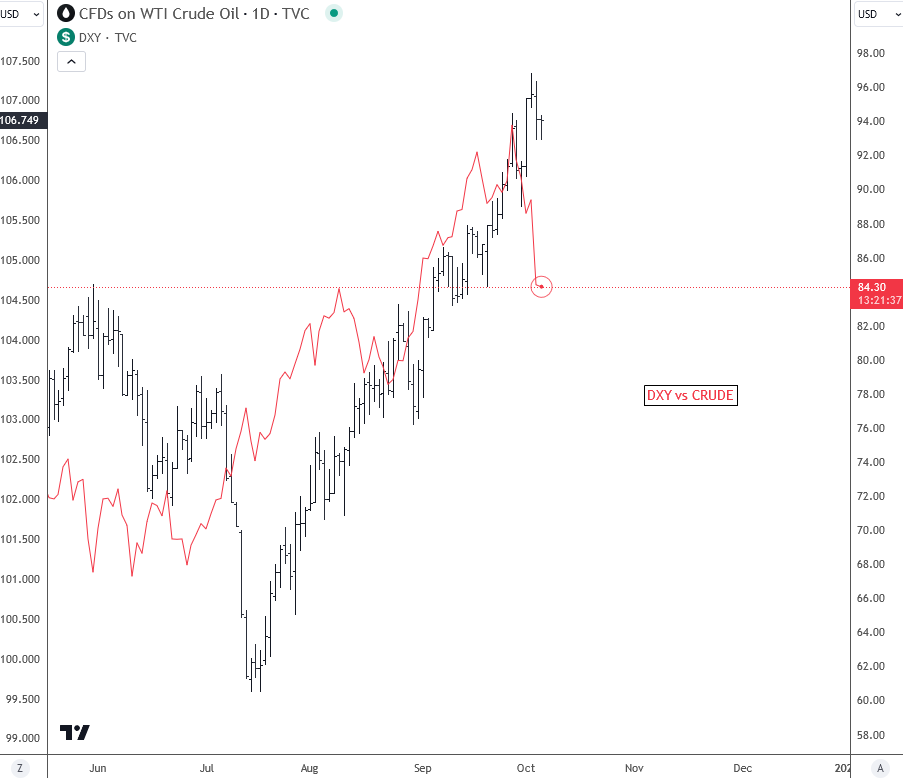 We talked about Crude oil and its long-term chart already last week on September 29. CLICK HERE
Become a member
Get daily Elliott Wave updates for some major Digital currencies, FIAT currency markets, major stock indexes, gold, silver, crude etc. or apply for unlimited access to the Elliot Wave educational videos.
Crude Oil Turns Down For A Correction. Check our latest video analysis sponsored by Orbex HERE.