Crude oil is in strong uptrend since last year, due to limited oil production because of lower demand due to global lock-downs. We see a nice and strong uptrend that has slowed down last month for a correction. Corrections are always healthy as they tend to attract new buyers after retracement.
I am looking at the price action from an Elliott wave perspective and it appears that this can be a fourth wave, likely headed even lower in the near-term as corrective a-b-c pattern appears incomplete. In ideal formations fourth wave will retrace back to 38.2% Fib level where price may stabilize,possibly in May when most of lock- downs can be removed and oil demand will then increase which could lift price.
In fact, in recent report by OPEC they noted that demand will rise by 5.95 million barrels per day (bpd) in 2021, or 6.6% which is up 70,000 bpd from last month.
They also mentioned that vaccination programmes will cause increased mobility.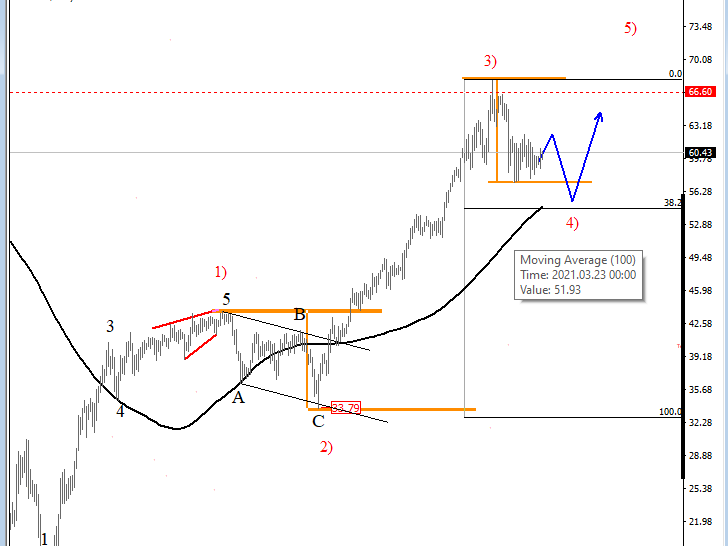 Become a member
Get daily Elliott Wave updates for some major Digital currencies, FIAT currency markets, major stock indexes, gold, silver, crude etc. or apply for unlimited access to the Elliot Wave educational videos.