CADJPY pair remains bearish from an Elliott wave perspective; forming an impulsive decline after BoC rate decision. Watch resistance at 100 level.
Risk-on is in play since yesterday, and the trigger was BoC rate decision where the future message was more important than what they actually did. They hiked by 25bp, but they are planning to pause rate hikes now, and speculators believe that after BoC and FED, other CB will follow the path. However, it can still depend from country to country, especially if we consider that inflation in Australia per example is not coming down; it was actually up as reported this week. Potential CB divergence can make interesting trends on FX crosses rather than on FX major pairs. With that said, our focus is on CADJPY; a pair that can fall much further on speculation that BoJ should adjust their policy this year and possibly even remove YCC. If that's going to be the case, then CADJPY is going to remain in downtrend.
From an Elliott Wave perspective, we see CADJPY turning sharply down after we noticed a completed five-wave cycle at 110 area. A decline from the highs looks like a clear bearish impulsive price action, which we see as an extended wave 3. So, the market will be expected to resume lower for wave 5, but after the current three-wave corrective rally within wave 4.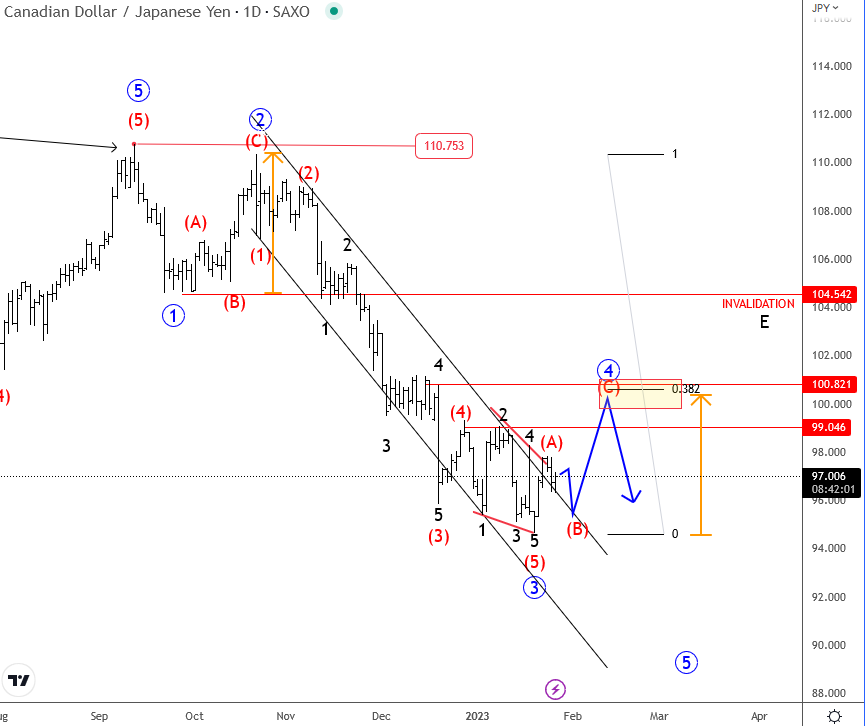 From a technical point of view, ideal resistance comes at the former 4th waves, 38,2% Fibonacci retracement of wave 2. Plus, if we also consider equal wave length 2=4, then resistance should be around 100 area; a nice psychological figure from where we will expect another decline for wave 5 towards 90 area.
Become a member
Get daily Elliott Wave updates for some major Digital currencies, FIAT currency markets, major stock indexes, gold, silver, crude etc. or apply for unlimited access to the Elliot Wave educational videos.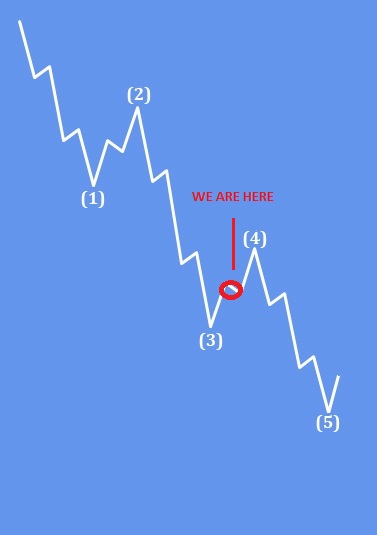 Check also our intermarket and Elliott wave analysis about Aussie. CLICK HERE