What is money supply? It is the ''so-called'' M2 in the USA. And what is M2? M2 represents the measure of the amount of any currency in circulation. M2 includes M1 – checkable deposits and physical cash – as well as saving bank accounts. So, what happened with M2? Thinking of the inflation rising to 9% the truth behind this burst is the increase of 40% of M2 between February 2020 and February 2022. But it is more complicated than this only reason. Because the same happened in the crisis of 2008 when the FED had increased the reserves in the Banking system by $1.2 trillion although did not provoke inflation which then was below 2% during and after the stages of the crisis.
The chart below shows exactly the relationship between the M2 growth rate against the Inflation rate.

However, according to the Quantity Theory of Money, inflation depends on the money supply and its velocity. The velocity of money is how often money is exchanged in an economy. The formula behind velocity is as follows. Velocity of Money Supply = GDP / M2.

High velocity usually results in a healthy, expanding economy, but on the opposite side, the economy is associated with recessions and contractions. Another important thing is that when velocity declines, it can offset an increase in money supply and lead to deflation instead of inflation.
The chart below shows the velocity of the money supply during the years.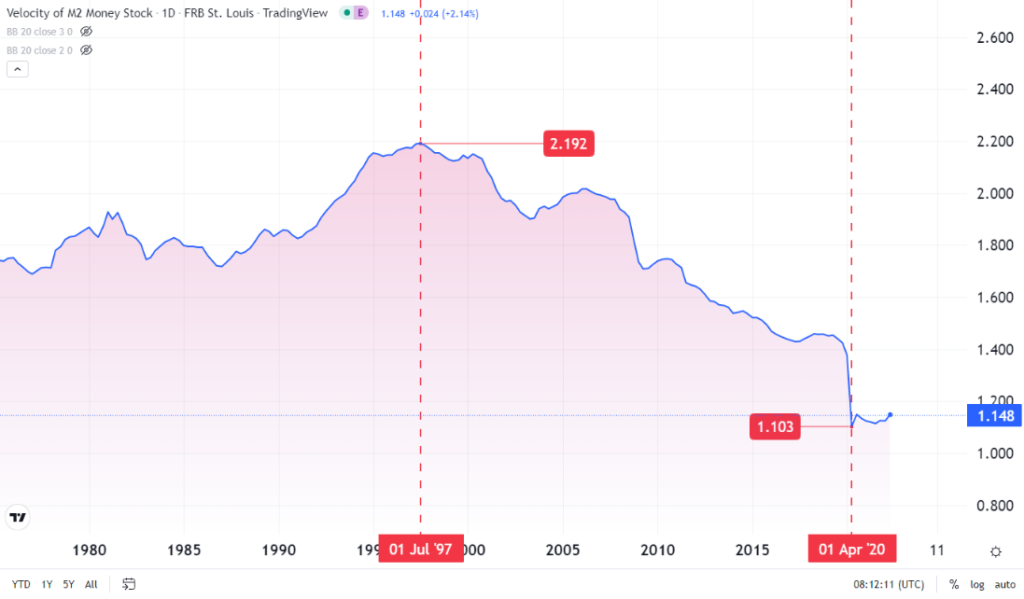 When the pandemic began the supplied money was difficult to be spent whereas savings soared then. Thereinafter when a new increase in money supply flooded the US economy, there were inflationary consequences. M2 which reached 5.3% annually in July 2022, with 2% economic growth, should correspond to inflation of just over 3%, assuming that changes in monetary speed do not alter the sizes.
Thus, the job of the FED is to use the tools of the quantity of money supply and don't exaggerate overestimated beliefs that say that a sharp rising inflation rate requires sharp changes in fiscal policy. If we have in mind bankrupt countries or at the edge of bankruptcy then these policies are right. But, for the US which is a solvent country isn't necessary to act by hiking the interest rates constantly.

The formula also that describes the relationship between nominal rate, inflation, and real interest rate is Fisher's one below.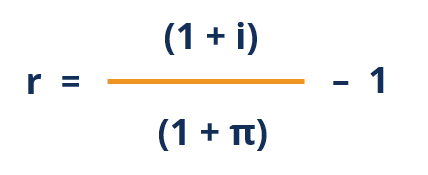 i – the nominal interest rate
r – the real interest rate
π – the inflation rate
By Stavros Chanidis
DAX is breaking bearish triangle. Check our chart HERE